Capri Boyle Jones: Class of 2018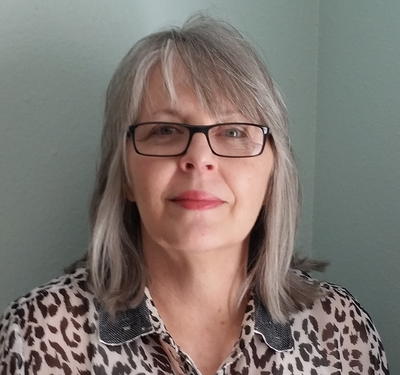 Name: Capri Boyle Jones
 
Location: Navarre, Florida
 
Tell us a bit about yourself. What are some of your interests and hobbies?
My priorities are God, family/friends, and the welfare of others in need. Rug hooking and teaching have introduced me to many beautiful friendships and acquaintances over the years.

I favor observation and listening. So much is framed via the inherent nature of people and the universe. Favorite activities include walking, bicycling, reading, gardening, rug hooking, volunteering in my community and visiting with family and friends.

How did you get introduced to rug hooking?
More than twenty-five years ago, a friend introduced me to rug hooking. My work schedule allowed for evening classes that were offered through the local adult education program. Genevieve Patterson, McGown accredited, was my teacher and mentor. A blessing for sure! Genevieve taught me much and encouraged me to weave myself into the process.
 
What was your first project?
My first project was Persian Palm designed by Jane McGown Flynn.
 
Is there one rug that stands out as being particularly memorable?
My favorite is always the current project.

Is there a particular style of rugs that you're most interested in hooking?
I enjoy all styles as they expand my experiences and opportunities as a teacher. Diversity grows awareness. My personal interest most often lend to artistic styles. On occasion, I strive to push the envelop of rug hooking. For several years, I have been in a gallery in Pensacola and now in two additional art organizations which propel creative concepts.

What's your favorite part about hooking a rug?
I enjoy all aspects of rug hooking while partial to development and process. The creative process is exhilarating for me. Sitting down to pull loops validates and exposes ideas to encourage critical thinking. "What if..., if not..., then what...?"

What's a piece of advice you'd give to a new rug hooker?
The possibilities are unlimited!! From an artistic point of view, anything goes. From a teacher's heart, I am thankful for the foundational education I received in the beginning of my rug hooking walk. When you know the fundamentals, you can decide with each project the parameters for the concept you want to present.

Study with teachers who challenge you to grow. Observe. Read. Life-long learning is a constructive mindset.

What do you love most about Celebration?
Celebration provides quality and occasional diverse works showcasing possibilities of rug hooking.
 
Table of Contents
YOUR RECENTLY VIEWED ARTICLES
Free tutorials, expert tips, exclusive partner offers, and more straight to your inbox!