Laura Pierce: Class of 2018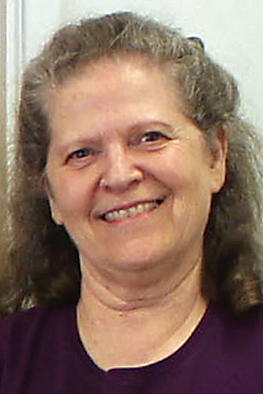 Name: Laura Pierce

Location: Petaluma, California

Tell us a bit about yourself. What are some of your interests and hobbies?
I'm a Westerner from Oregon, BC, and California, and I grew up in a home filled with music and rugs. I'm a photographer and gardener, but rug hooking has been my main creative endeavor for 20 years. Lately, I've been taking weaving classes and am very excited about learning this historic craft.

How did you get introduced to rug hooking?
My mother hooked and braided rugs all of my life. She got started when she was pregnant with her last child: me!

What was your first project?
My first project was an image of Kokopele that I drew onto linen and hooked with hand-cut wool. It was stolen at a country fair when I was distracted by the belly dancers. My second "first rug" was a companion design of a lizard on a zig-zag background.

Is there one rug that stands out as being particularly memorable?
Emmy, the rug of the little girl blowing bubbles, caused a lot of excitement and recognition for me. As a rug hooking teacher, it paved the way for teaching portraits and bubbles at rug camps and workshops.

Is there a particular style of rugs that you're most interested in hooking?
I like many styles of rug hooking. I often do pictorials but love '"outline and fill."

What's your favorite part about hooking a rug?
Playing with colours and textures, seeing what works, then pulling loops and watching the rug come together. Sometimes the backing colour is not working with the colours you have planned for your project; when the backing is covered up and the colour plan proves to be good, the feeling of accomplishment is sweet.

What's a piece of advice you'd give to a new rug hooker?
Do a small project to begin with, don't pack your loops too tight, use a comfortable hook, buy beautiful wool, and hook at least 15 minutes a day.

What do you love most about Celebration?
I love seeing all the different projects people are doing. Attending various rug hooking events, I meet rug artists I've seen in Celebration, and I love that, too!
Table of Contents
YOUR RECENTLY VIEWED ARTICLES
Free tutorials, expert tips, exclusive partner offers, and more straight to your inbox!