Want to hear some good news? You're invited to Rug Hooking magazine's FIRST EVER virtual Celebration of Hand-Hooked Rugs party: a TWO-PART live video Zoom series celebrating our new book, Celebration 30! The best part? Both events are 100% free!
Join Rug Hooking magazine and special guests Gene Shepherd and Susan Feller as we dive into the pages of Celebration 30—virtually. Featuring sneak peeks of the book, special deals, interviews with Celebration winners, and more, this is truly a celebration that can't be missed! Spots are limited. Reserve your spots for each event below!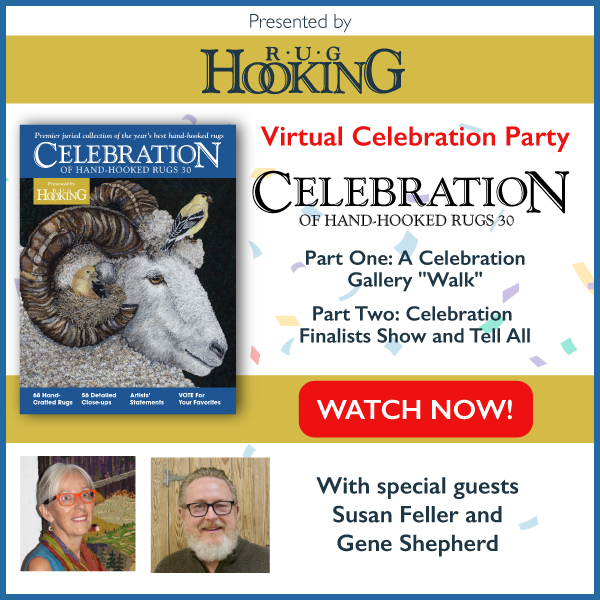 These Events Have Ended -- Watch the Recordings on Demand!
Part One: A Celebration Gallery "Walk" (featuring select rugs from Celebration)
Date: Friday, 8/14 at 11 a.m. CST - THIS EVENT HAS ENDED.
Hosts: Rug Hooking magazine + special guests Susan Feller
Join Rug Hooking magazine and host Susan Feller as she walks you through a sneak peek of some of the rugs featured in Celebration 30. Throughout your guided "tour" we'll be hearing highlights from Celebration judges and what they enjoyed about some of this year's rugs. This will be the first time RHM has ever done a virtually guided tour. You won't want to miss out!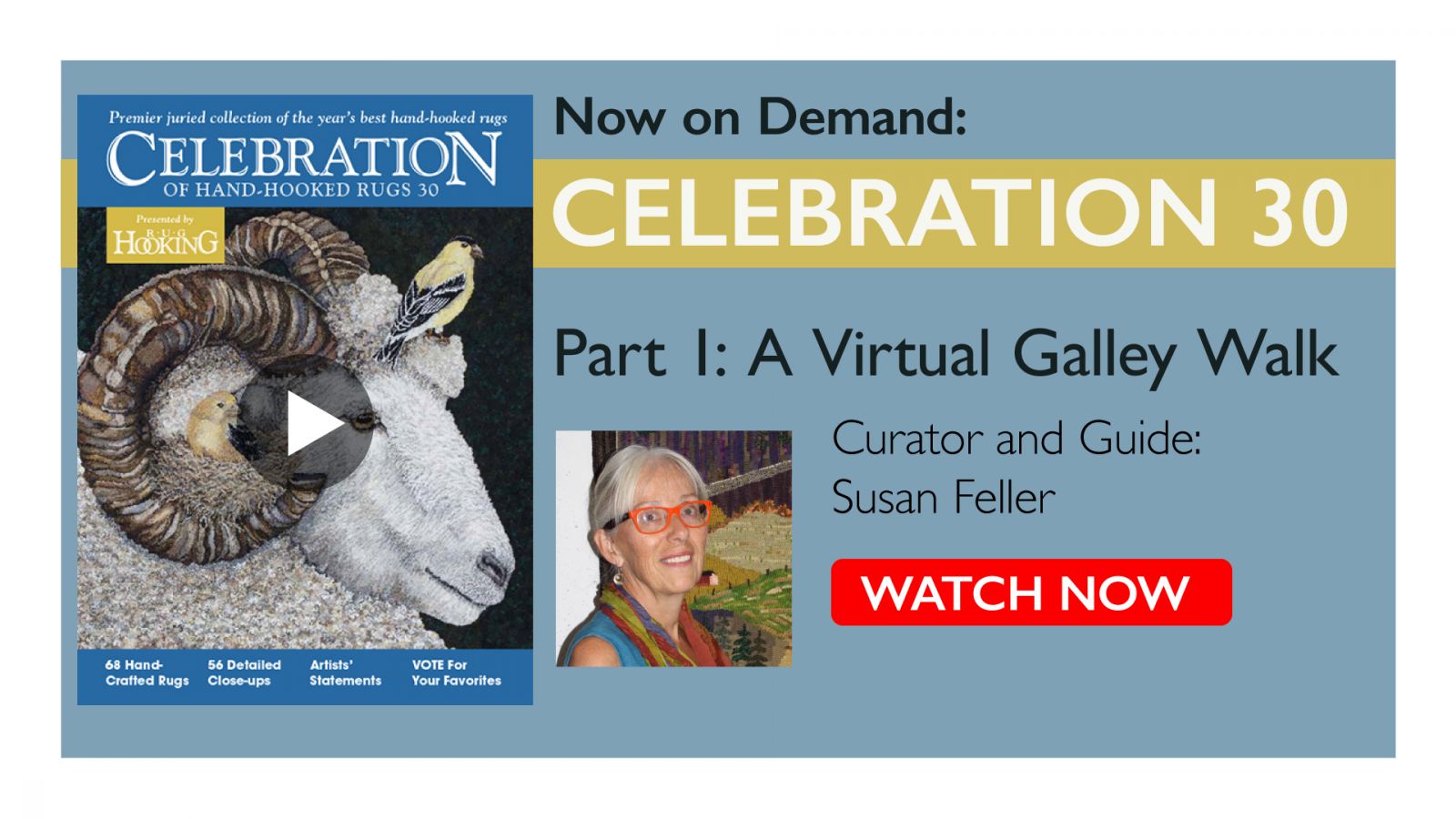 Part One Recorded Videos:
Part Two: Celebration Winners Show and Tell All
Date: Friday, 8/21 at 11 a.m. CST - THIS EVENT HAS ENDED.
Hosts: Rug Hooking magazine + special guest Gene Shepherd

For the first time ever, we'll be hearing directly from the winners of this year's Celebration -- live! Join Gene Shepherd and Rug Hooking magazine as we interview select Celebration 30 winners about their rugs.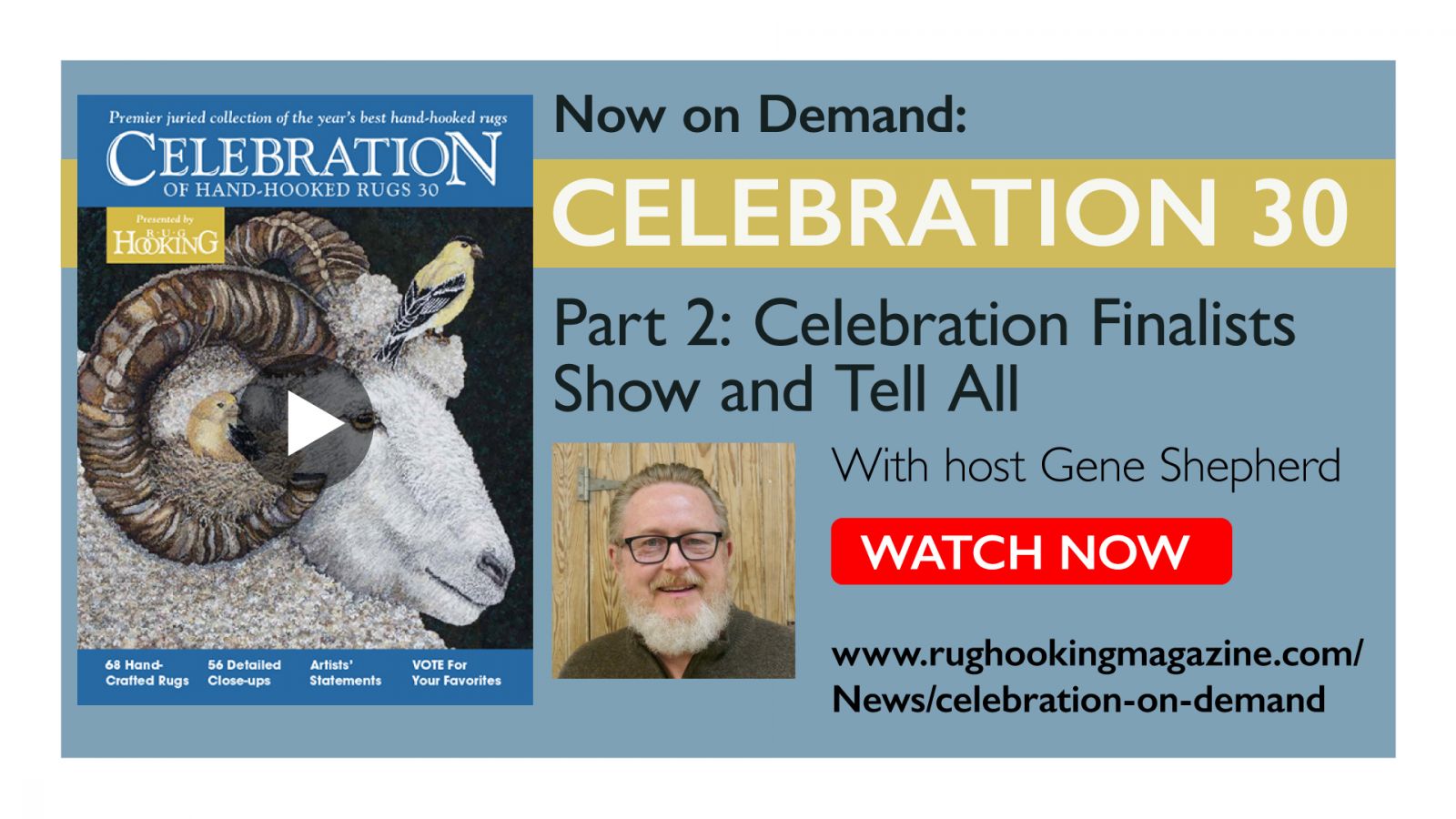 Part Two Recorded Videos:
Watch the recording on our site here!
Watch the Facebook event here (and share it with your friends)
Two Important Next Steps for You:
1. Sign up for the Rug Hooking magazine book club to get the best deal on our latest release, Celebration 30.
2. If you're new to Rug Hooking magazine, don't miss out on our special offer: $19.95 one year subscription. Sign up today!
Meet the Speakers
The Hosts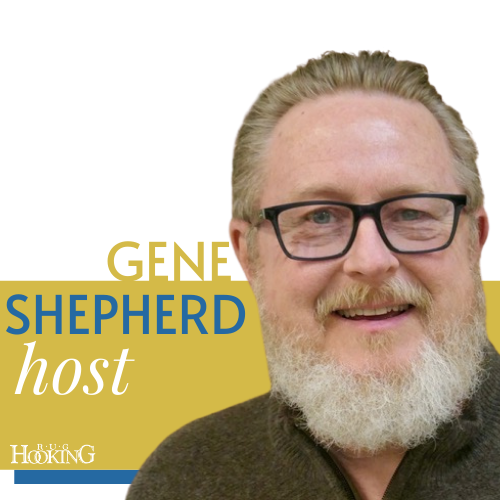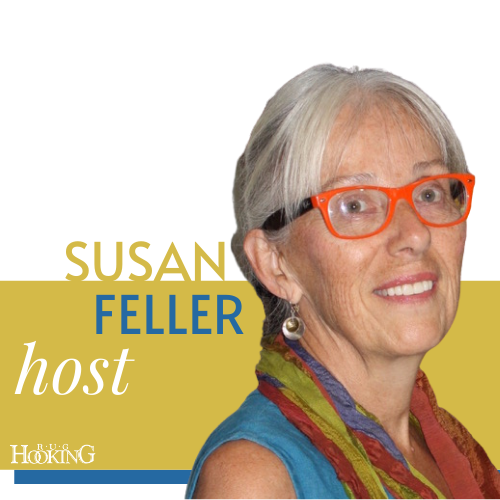 Guest Judges