Join us at Rug Hooking magazine for a celebration of International Punch Needle Rug Hooking Day (IPNRHD)! Started in 1994 by the founder of The Oxford Company, Amy Oxford, IPNRHD is a chance to spread awareness of this soothing, addictive and beautiful artform around the world.
This year, International Punch Needle Rug Hooking Day is April 9th. To celebrate, we're teaming up with certified punch needle instructor, Rebecca Martin for a FREE punch needle rug hooking class via Zoom. We're also hosting a fun virtual punch needle challenge based on this year's official punch pattern: SHINE! Keep reading to find out how you can join in on all the fun.
About the Event
Meet the Instructor
Punch Needle Challege
Punch Needle Basics
Punch Needle 2.0: Beyond the Basics with Punch Needle Rug Hooking
Featuring this year's official pattern: SHINE
Date: Thursday, 4/7 at 2 p.m ET | 1 p.m. CT | 12 p.m. MT | 11 a.m. PT
Hosts: RHM + punch needle instructor and owner of StoryTeller Wool, Rebecca Martin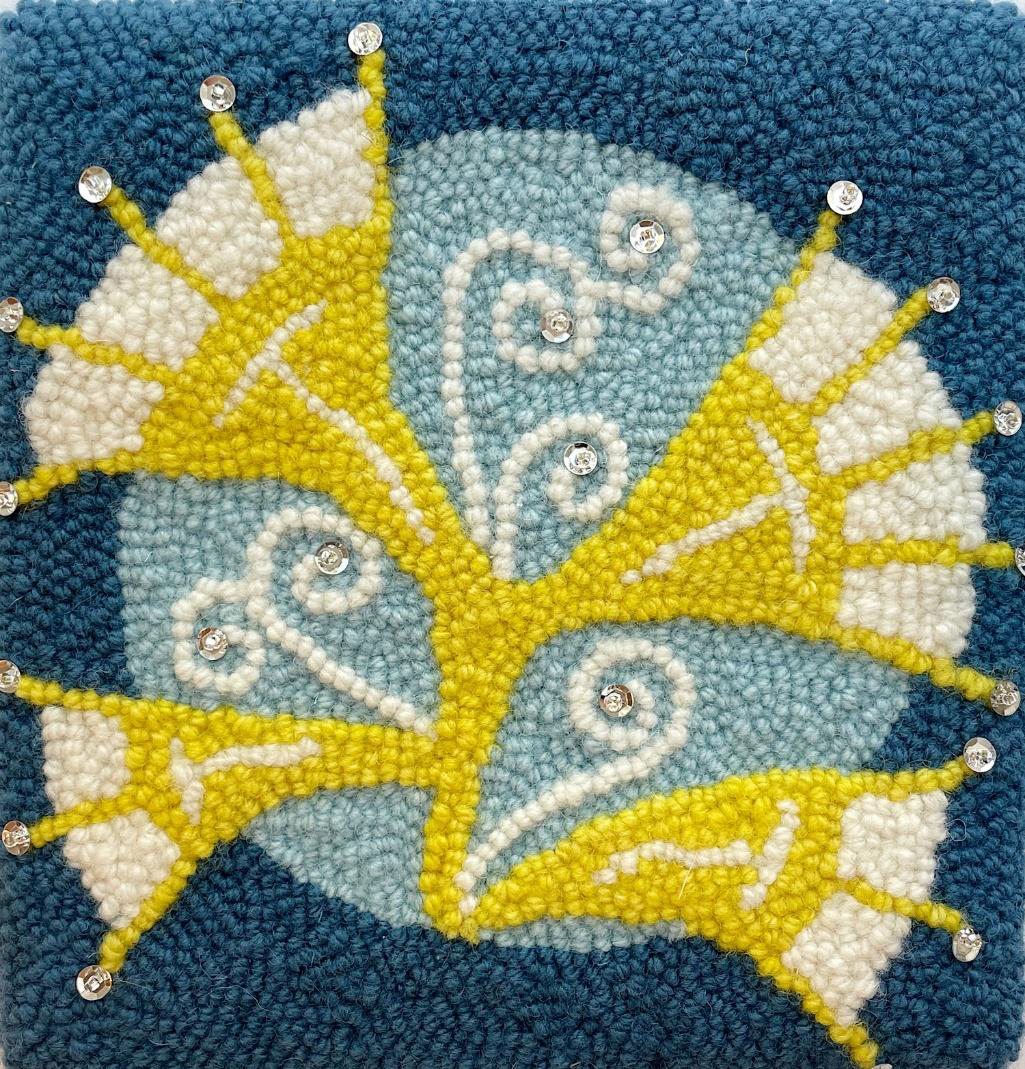 Join Rug Hooking magazine and punch needle instructor Rebecca Martin for a FREE Punch Needle demonstration. Punch along with Rebecca as she goes beyond the basics of punch needle rug hooking with this in-depth class featuring advanced punch needle tips and tricks, including how to add embellishments to your projects, ideas for displaying smaller punch projects, a punch basic refresher and more.
Class attendees will also receive this year's International Punch Needle Rug Hooking Day's official pattern: SHINE, featured in Rug Hooking magazine. DOWNLOAD THE SHINE PATTERN here.
Class topics covered:
Refresher on the basics - types of needles, threading the needle and punching

IPNRHD 2022 pattern discussed with tips and tricks to make the pattern SHINE.

When to use regular needles verse fine needles

Embellishment with punch needle - sequins and beads, novelty yarns, and more.

Display/use ideas for small punch needle projects
This is truly an event you won't want to miss! Spots are limited. Simply click here to reserve your free spot at this EXCLUSIVE rug hooking event. Attendees will also get special access to special deals to Rug Hooking magazine book club and magazine.
SHINE Pattern Materials List
Punch Needle (ex. #14 or #13 Oxford FINE needle)

Rug hooking monk's cloth, 12 count (not sold in box stores)

Heavy worsted/Aran weight or thinner yarn.

Small scissors

Tape (masking or painters tape)

Sequins, beads, mirrors, and more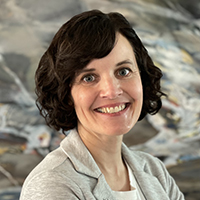 Rebecca Martin lives in Northern Colorado with her husband, two children, and two dogs. She is a certified Oxford punch needle rug hooking instructor and in the process of obtaining her McGown certification in traditional rug hooking. Drawn to the fiber arts as a young child, Rebecca has a background in needle point and quilting. She discovered rug hooking/punch needle rug hooking during her summers in New England, but didn't get a chance to immerse herself in the craft until years later in Colorado. When she isn't monitoring bubbling dye pots for her company StoryTeller Wool, she is designing patterns and working on her own fiber art.

Important Links
Visit StoryTeller Wool website
Follow them on Instagram
Important Next Steps for You
1. Secure your spot at Rug Hooking magazine's live event: Punch Needle 2.0: Beyond the Basics with Punch Needle Rug Hooking right here.
2. Sign up for the Rug Hooking magazine Book Club to get the best deals on our latest book releases.
3. If you're new to Rug Hooking magazine, don't miss out on our special offer: $19.95 USD for a one-year introductory subscription. Sign up today!
4. Join our Facebook event and like us on Facebook to keep up with the latest updates! We'll be sharing all our tutorials, artist features, tips, tricks and more on these pages.
5. Enter our punch needle challenge from 4/7/22 - 4/10/22 for a chance to win one of three awesome prizes!
* Enter to win a wool pack from StoryTeller Wool and an Oxford Punch Needle Set *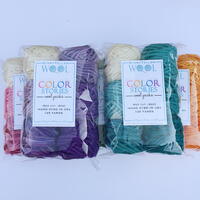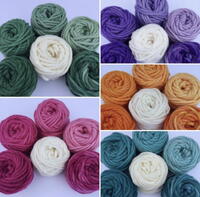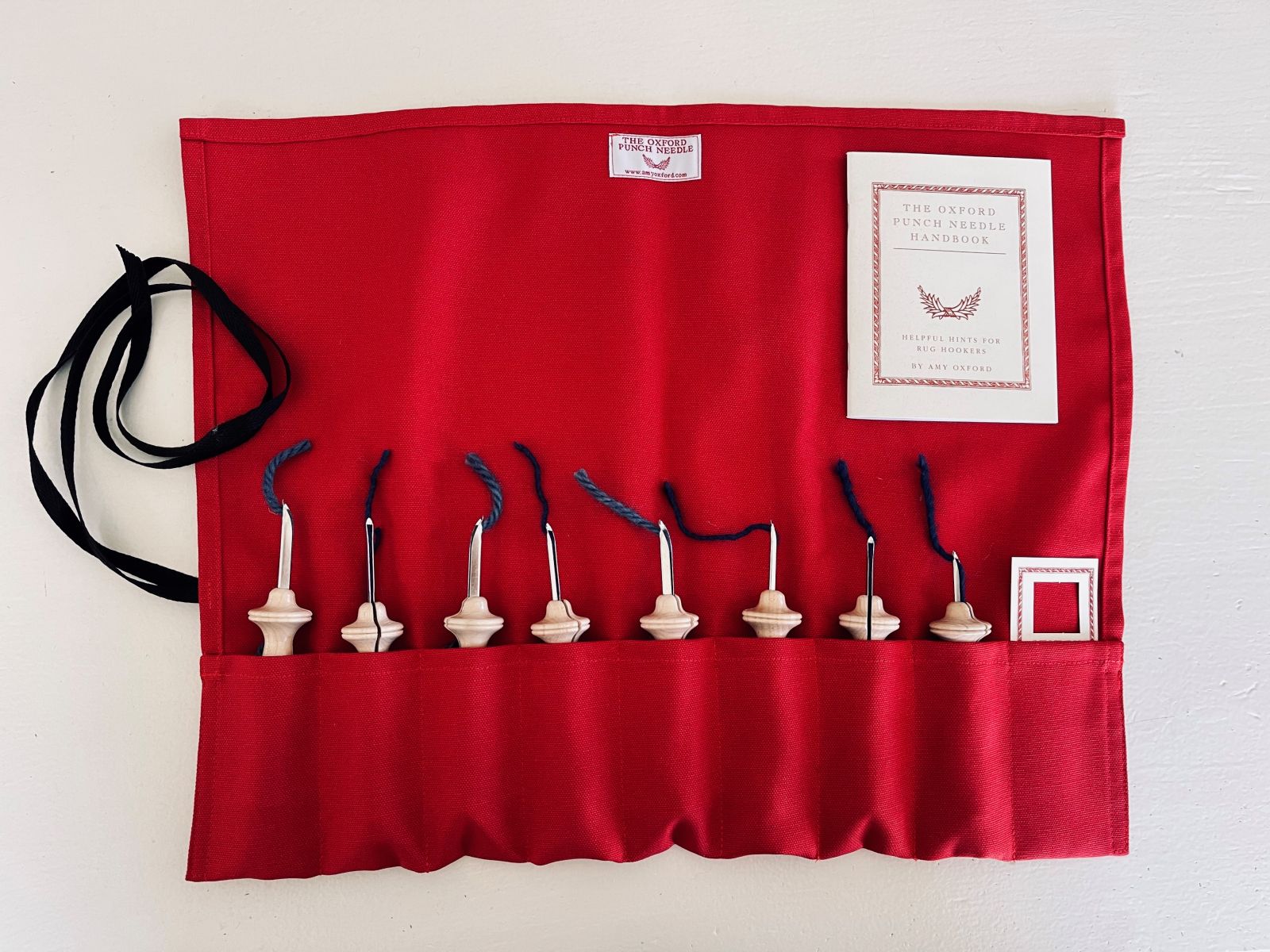 Want to win your choice of a wool pack from StoryTeller wool and a complete Oxford Punch Needle Set? Post a picture of your punch needle project on our Facebook page, in our Punch Party Event, or in our Facebook community group with the hashtag #IPNRHD for your chance to win a special prize. Complete contest rules are below.
Contest Rules
You have until 4/11/22 to post your version of the SHINE pattern, either completed or in progress.

There is a maximum of one entry per person, per day from 4/9/22 - 4/11/22.

The winner will be selected at random on 4/12/22.

Winner will be announced 4/12/22 on our Facebook page. Photos posted from 4/9-4/11 will be accepted as an entry into the contest.

Contest is open to anyone 18+ in the US and Canada. Void in Puerto Rico, the Province of Quebec and where prohibited.
Need a Refresher on Punch Needle Rug Hooking?
Last year's webinar Punch Needle 101 class, featured the beautiful Crocus pattern. Viewers punched along with instructor Rebecca Martin as she went through the basics of this exciting hobby. The class covered everything from threading the needle to changing colors, to finishing your piece with beautiful borders. Watch the reply on YouTube before our next class, April 7, 2022 at 1 pm. CST.
Watch the replay on YouTube!