2022 RELEASE DATES
| | |
| --- | --- |
| Rug Hooking Magazine Book Schedule | Mail Date* |
| Shades, Values, Tints, Tones: Hook a Monochromatic Rug | 1/21/22 |
| Hooked on Handwork | 5/23/22 |
| Celebration 32 | 8/14/22 |
| The Art of Mothering | 10/7/22 |
*Note: Shipping times vary depending on location. Please allow several weeks for books to arrive. Due to postal delays, please allow more time for delivery.
2023 RELEASE DATES
| | |
| --- | --- |
| Rug Hooking Magazine Book Schedule | Mail Date* |
| Winter Book - Coming Soon | 1/17/23 |
| Spring Book - Coming Soon | 5/18/22 |
| Celebration 33 | 8/14/23 |
| Fall Book - Coming Soon | 10/9/23 |
Current Book Club Release - Out Now!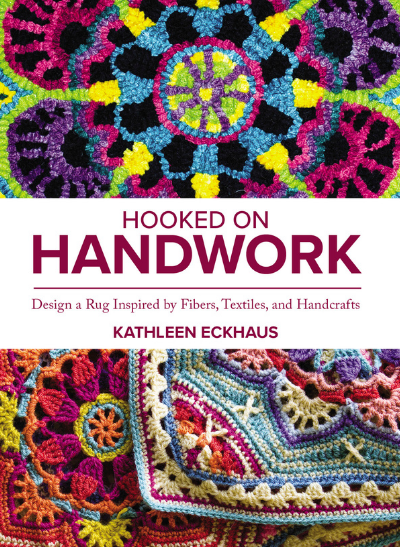 Hooked on Handwork
We've all seen rugs inspired by quilts—and we love them!—so what about a rug inspired by knitting? Or crochet? Or even stained glass? As we all know, inspiration is everywhere, we just need to recognize it. In this book, you'll see examples of rugs inspired by a wide range of fiber arts and other handcrafts.
When you join the book club today, we will ship you our latest book for only $23.95 USD... that's 17% off the retail price ($5 in savings!).

Past Book Club Releases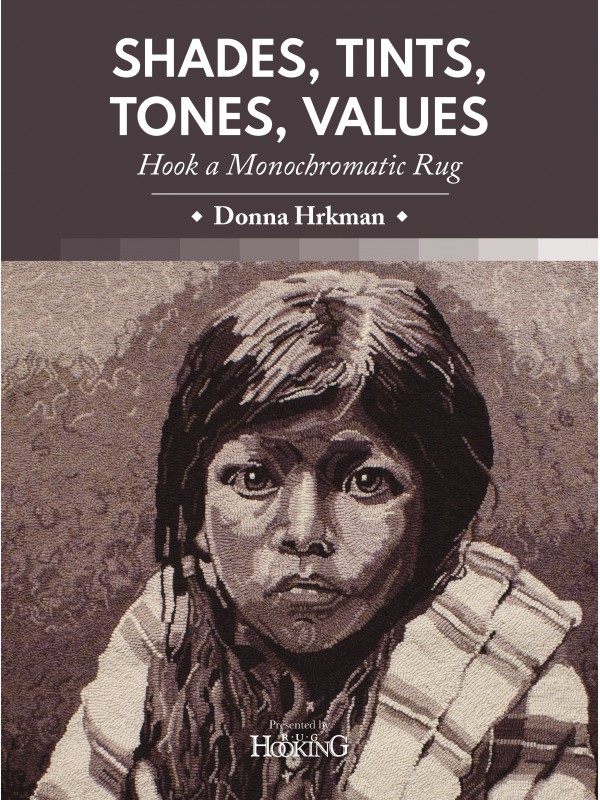 SHADES, TINTS, TONES, VALUES: Hook a Monochromatic Rug
The monochromatic hooked rugs in this book are works of art. While it might sound simple to hook with only a handful of different wools, it most definitely is not. In fact, it is a challenge. Author Donna Hrkman's realistic monochromatic rugs are spectacular examples of what an artist can do with a limited color palette. They are enhanced by her masterful use of shades, tints, tones, and values. Limited-colored rugs these days, thanks largely to Donna and her exquisite eye, are so much more than sepia and shades of brown. Donna tackles this challenging genre of rug hooking and explains her methods and techniques in this eye-opening book.

Donna Hrkman has been an artist for as long as she can remember. Rug hooking gave her the joy of creating unique artwork that allows her to express her ideas and creative thinking. She is a popular teacher, holding workshops across the country to share what she knows. She loves the challenge of creating lasting images in pulled loops and making rugs that have deep meaning. Donna has written two other books and has written frequently for Rug Hooking magazine. Her rugs have won awards and have been published in books and publications.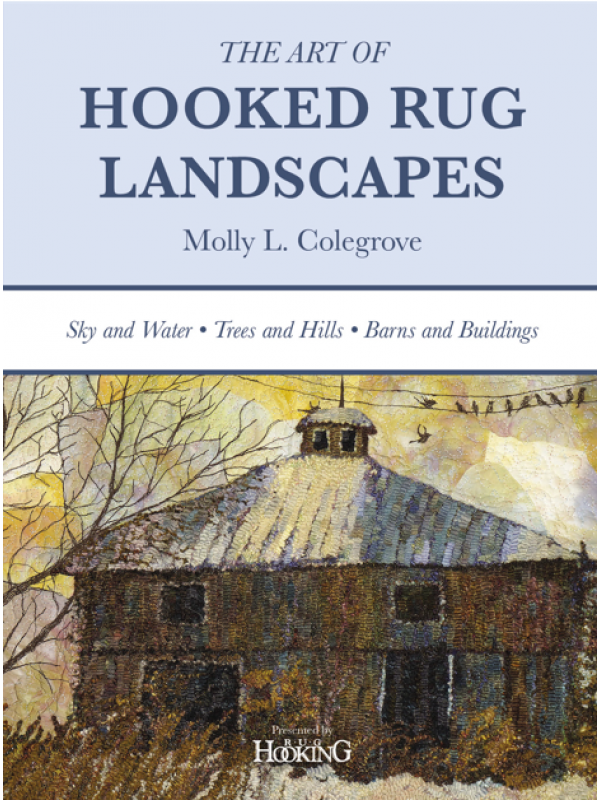 The Art of Hooked Landscapes
Artist Molly Colegrove has a love affair with barns and the landscapes that surround them. Take a walk with her through her beloved New York state and learn many of her tricks and techniques for reproducing a rural landscape in wool. Molly uses wool strips, wool yarn along with many alternative fibers and techniques to hook her lovely pieces and she shares her hard-earned knowledge with you. Do you want to use materials other than wool and techniques other than hooking? Molly incorporates quilting, roving, felting, beads, embroidery, and more. Capturing clouds and skies, water and fields, trees and fields—Molly has her own approach to translating a landscape into wool. Come along and learn how she does it!
Molly Colegrove is a native of upstate New York and has never strayed far from her birthplace. She learned her love of fiber arts from her mother. She earned a Studio Arts degree, but upon graduating realized that there weren't a lot of jobs in that field. Thus began the journey that led her to the wonderful world of rug hooking, where she has become a widely recognized and sought-after teacher. She hooks and teaches from her home studio in Newark, New York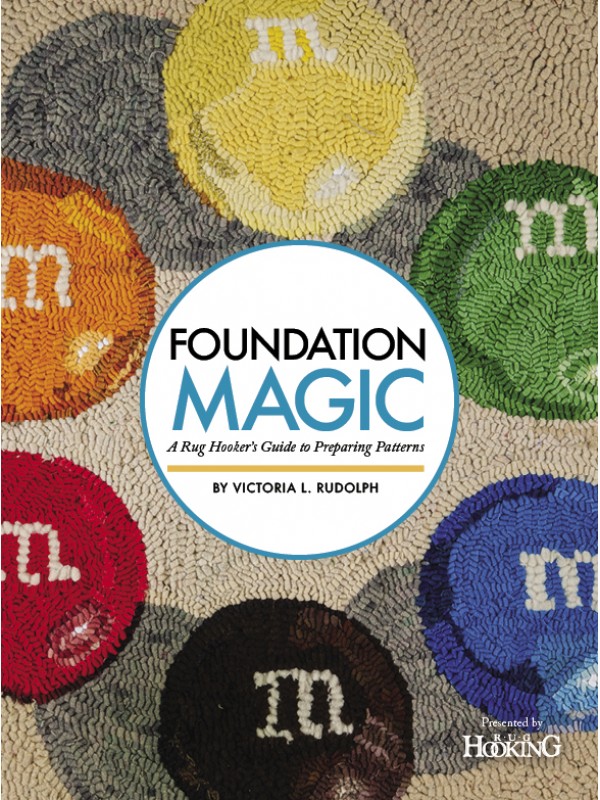 Foundation Magic
Join author and artist Victoria Rudolph as she demystifies the sometimes-tricky art of transferring a design to linen and other rug hooking foundations. Learn the differences between the types of backings. Explore the tools to use, how to piece cloth together for a larger rug, and how to create your own light box. Throughout, Victoria shares her secrets of inspiration and how she gets from idea to finished hooked piece. Illustrated by some of her recent projects, such as creating a series or hooking a coat of arms, you will learn how this artist/rug hooker has built up her body of work. And, as an illustration of her process, she shows us her gallery of hooked confections: candy apples, wedding cakes, and donuts!
FOUNDATION MAGIC is a cornucopia of ideas and inspiration for your bookshelf . . . and It all starts with a good foundation!
Upcoming Book Club Releases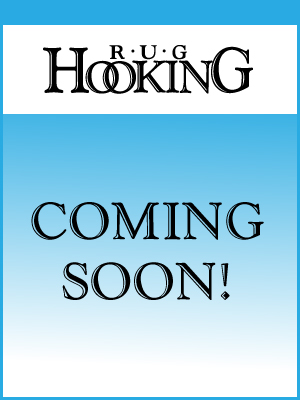 Hooked on Handwork - Publishing May 2022


Details coming soon!