Color Planning
Dear Beginning Rug Hooker
By:
Nancy D. Jewett/Fluff & Peachy Bean Designs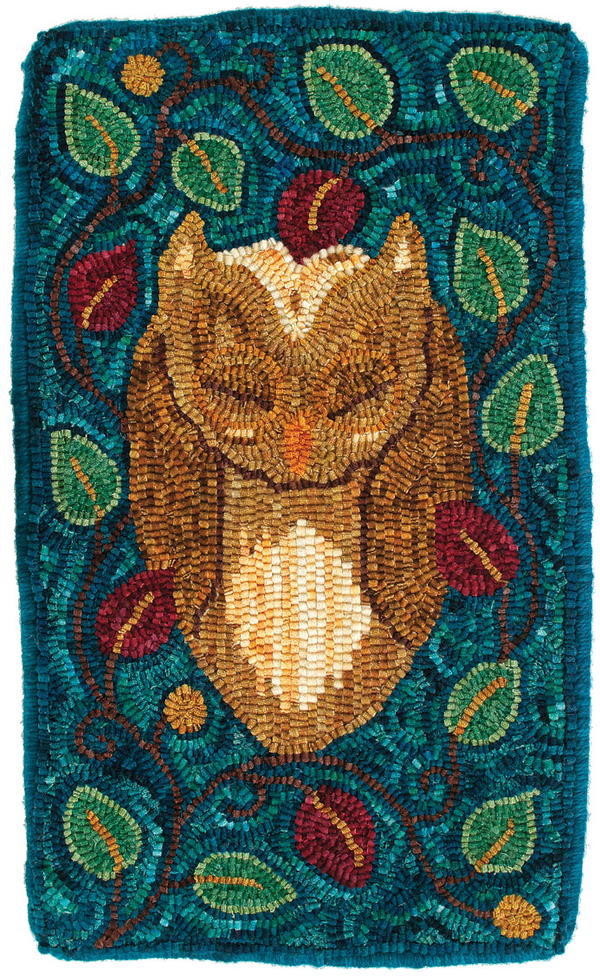 Snuggled In, 10" x 18", #3-, 4-, and 5-cut wool on linen.  Designed and hooked by Nancy D. Jewett/Fluff & Peachy Bean Designs, Salisbury, Vermont, 2012.

Color, for me, is one of life's great gifts. I am passionate and particular about color in all aspects of my life. The colors I choose to wear and the colors I choose for decorating my home or my garden vary depending on the atmosphere I want to project. Color is so powerful it is studied and used to great effect as a selling tool in advertising. Color plays the same emotional role in our rugs. By simply changing the color scheme, the message the finished piece sends can be a relaxing lilt or a maddening cacophony.

This article is from the June/July/August 2012 issue. For more information on our issues, check out our issues page.
YOUR RECENTLY VIEWED ARTICLES
Free tutorials, expert tips, exclusive partner offers, and more straight to your inbox!