What About the Background?
Dear Beginning Rug Hooker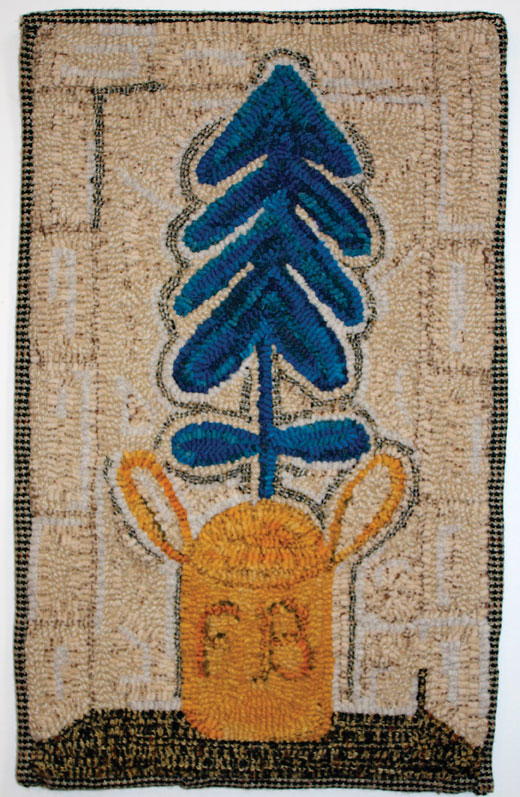 Frederick's Potted Tree, 9" x 16", #6-cut wool strips on linen. Designed and hooked by Susan L. Feller, Augusta, West Virginia, 2013.

You have probably already looked at the design in this article and said, "I can hook that tree."  Yet, the tree is not the entire composition. How you handle the space surrounding the main motif will tell the rest of your story. Many times our initials and date appear subliminally in the background, hooked using a slightly different value or textured fabric. We understand that technique. But have you considered using the direction you hook to create a design—to show movement, height, or a horizon? 

Let's discuss the tools we have available to work with in a design, which are the composition and techniques to manipulate the materials we will use.

Composition is a tree dead center in the space. You could move it up, to the left or right, or even part of the way off the edge. It could be duplicated for a forest. All are choices you make when the design is transferred to backing. I encourage you to experiment with placement.

This article is from the March/April/May 2014 issue. For more information on our issues, check out our issues page.
YOUR RECENTLY VIEWED ARTICLES
Free tutorials, expert tips, exclusive partner offers, and more straight to your inbox!