ATHA 2011 Biennial
Camps and Workshops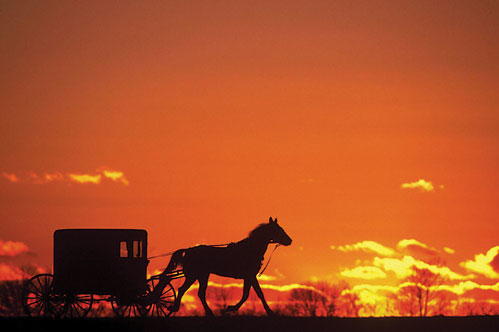 Every two years the Association of Traditional Hooking Artists (ATHA) sponsors its biennial gathering of rug hooking enthusiasts. This year, the biennial will be held in historic Lancaster, Pennsylvania, at the Best Western Eden Resort & Suites, October 19-22.

Twenty-four instructors chosen from among the best in the rug hooking world will be conducting one- and two-day workshops on a variety of rug hooking techniques, from primitive to fine cut as well as punch needle. Workshops focusing on color planning, use of embellishments, and finishing rugs will allow participants to learn new skills or enhance their techniques.

The Marketplace at the ATHA Biennial will feature more than 20 vendors to help meet all rug hooking needs with a selection of wool, patterns, frames, hooks, books, and other rug hooking necessities. In addition, many vendors will introduce new items that they have specifically developed for this event.

Registrants are encouraged to bring one of their finished rugs for display in the biennial exhibit. This full spectrum of rugs being produced by today's rug hooking artisans will provide an exceptional opportunity to see a large number of contemporary rugs from across the United States, Canada, Japan, and Britain, and to meet those creating them.

Following dinner on Friday night, an auction of generous donations from ATHA Chapters, teachers, vendors, advertisers, and ATHA members will be held. Proceeds are used to help meet the expenses of conducting the biennial. The auction is a way to support ATHA, have fun, and pick up bargains in the process.

The closing banquet on Saturday evening is a highlight of the biennial and will feature keynote speaker Dr. Patricia T. Herr, a popular Lancaster veterinarian, antiques dealer, author, lecturer, and fabric arts scholar. Herr is the author of several books including Rags to Rugs: Hooked and Handsewn Rugs of Pennsylvania, Amish Quilts of Lancaster County, and Amish Arts of Lancaster County. Her presentation will reflect the ideas covered in her book Rags to Rugs, which was published following a Lancaster County Rug Harvest and exhibit at the Heritage Center Museum of Lancaster County.

Historic Lancaster is the oldest inland city in the United States. During the American Revolution, it was briefly the capital of the colonies when the Continental Congress fled Philadelphia, which had been captured by the British. Today, many people recognize familiar images of Lancaster County—rolling hills, quiet country lanes, and the clip-clop of Amish buggies.

Lancaster, however, has another, less familiar side: funky art galleries, theatre district of sorts, vibrant outdoor murals, museums, coffee houses, and gourmet restaurants. Within a short distance from the biennial site, you will be able to experience the heritage and history that are unique to Lancaster County and the city of Lancaster. Optional tours include dinner with an Amish family and a showing of the rug collection at the Landis Valley Museum.

The Best Western Eden Resort & Suites, this year's location for the Biennial, is centrally located near Amish and other historical attractions, outlet shopping, and entertainment venues. Amenities at the hotel include two restaurants, a lounge, heated indoor pool, and fitness center. Many of the bedroom suites feature a full kitchen, patio or balcony, and fireplace. All rooms have a flat panel TV, safe, microwave, refrigerator, and coffee-maker. Discounted room rates will be available to ATHA members.

Instructors and Workshops

Sandra Brown - Color Planning for Color Challenged
Molly Colegrove - Embellishments
Jayne Hester - Primitive Perspective
Roslyn Logsdon - Memories
Kris McDermet - Adding a Braided Border
Norma Batastini - Hook an Amish Quilt
Laura Pierce - Faces: Any Cut!
Eric Sandberg - Worm Bag Geometric

This article is from the June/July/August 2011 issue. For more information on our issues, check out our issues page.
YOUR RECENTLY VIEWED ARTICLES
Free tutorials, expert tips, exclusive partner offers, and more straight to your inbox!