Our Wool People
Its a symbiotic relationship for sure: we need them, and they need us. We are their specialty market, and they are our wool people.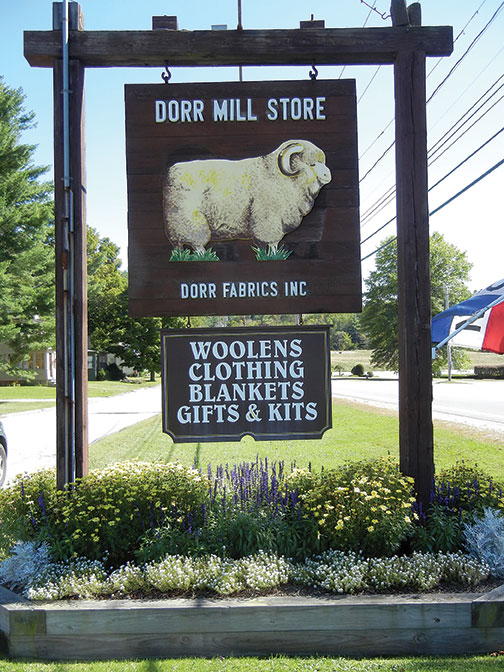 Production mills (Woolrich, Pendleton) and custom dyers (you and me) aside, the count stands at three purveyors of fine woolens for our craft: The Wool Studio's Rebecca Erb, Heavens to Betsy's Betsy Reed, and Dorr Mill Store's Terry Dorr.

What would we do without them? Where would we go?

The quick answer would be we'd go back to hunting and gathering. Our woolen rugs would depend entirely on cast-off apparel and blankets from thrift stores and church sales and, oh, we all know this—the coveted garments of family and friends. While the recycling and overdyeing tradition remains golden among rug hookers of a purist bent, in practical terms it's definitely—excuse the pun—hit or miss (and Terry Dorr will explain why it has become more "miss" than "hit").

But have you ever wondered what it's like to run a wool business? How does one come to this business? How does one serve and understand the needs of its community of buyers? How does one select the colors and patterns to have milled, and how often do the colors and patterns change? How does one stay on top of the trends?

We have our wool people to thank for satisfying our curiosity. Each of the three has come to his or her business from a different background, but all clearly possess an enthusiasm for their products and for the art form they serve. Here they come from behind the cutting tables to talk about life in the biz.

This article is from the January/February 2014 issue. For more information on our issues, check out our issues page.
YOUR RECENTLY VIEWED ARTICLES
Free tutorials, expert tips, exclusive partner offers, and more straight to your inbox!