Steps for Success
If at first you don't succeed, try, try again.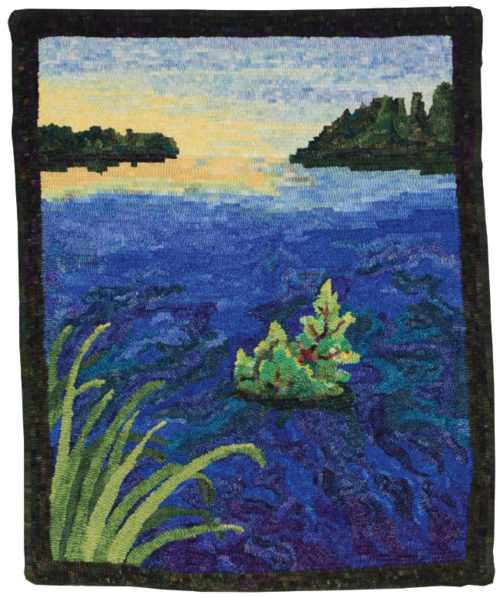 Leaf Boat, Life Boat, 27" x 33", wool strips on linen. Designed and hooked by Nadine Cloutier, Brighton, Michigan, 2017.

I realized a year or so ago that there's plenty of great info about dyeing available to us but not so much about how to apply the colors in more expressive or artful ways as we pull loops. My purpose in this column is to help you hook with more vivacity and ease, to use color in a way that will allow both your artistry and soul to rise to your potential.

If we want color to do the work we ask it to, we need to understand that any single color we choose will be operating among several other colors. This single color is only part of a bigger or complete idea. It is only a cog in a much bigger machine. A big machine needs all parts to fit and work together to be efficient.

Creating this machine, this big idea, also known as a color plan, seems incredibly daunting. Happily, we live in an amazingly visual time where there are thousands of images to observe with a stroke of our finger. There are carefully designed, color-themed objects within our instant reach. They are in magazines, on sheets, on cards and paper, on websites, in packaging, printed on cloth. Everywhere.
YOUR RECENTLY VIEWED ARTICLES
Free tutorials, expert tips, exclusive partner offers, and more straight to your inbox!