Teaching Online
The vanguard hooks up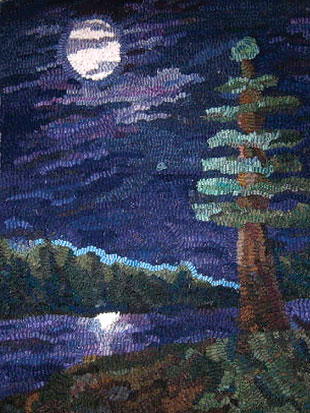 Wanda Kerr uses online tools to evaluate her students' work and offer suggestions for improvement.

Imagine teaching Grandma's special rug hooking skills in a language your grandchildren understand best—that's the fascinating paradox of leaping into the world of online instruction in an old world craft.

To be sure, technology's role in education is multiplying exponentially as experts, teachers, and average folks with above-average skills take the time to master (or almost master) the tools for sharing knowledge with people they'll probably never meet in person. 

On YouTube, you can learn from videos like "Calculus in 20 Minutes," "How to Wire a 3-Way Light Switch," and "How to Paint like Picasso." Or you can study with popular professors at the country's most elite colleges in free cyber classrooms with a thousand other students (or so forecast newspaper articles). 

To those of  us with a passion for using our hands to create beautiful rugs, the best news comes as some of our most popular teachers have jumped into cyberspace and designed websites that offer online courses and instructional demonstrations. In doing so, they have attracted hundreds of happy students from all around the world. 

What's it like to teach online? How great a change does it require in one's thinking and planning? What skills are needed; what topics work best? What has been the students' reaction?

To satisfy our curiosity we spoke with Wanda Kerr, Deanne Fitzpatrick, and Gene Shepherd. Each of these rug hooking artists has come to online teaching from a rich and highly respected background as a studio or rug camp teacher.

This article is from the March/April/May 2014 issue. For more information on our issues, check out our issues page.
YOUR RECENTLY VIEWED ARTICLES
Free tutorials, expert tips, exclusive partner offers, and more straight to your inbox!