Breaking Rules on the Road to Creativity
Are rug hooking rules made to be broken?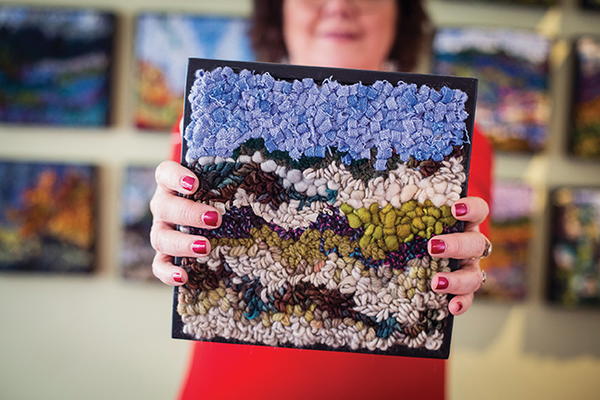 Tiny Landscape, 6" x 6" wool and silk on linen, framed. Designed and hooked by Deanne Fitzpatrick, Amherst, Nova Scotia. One of a series of 49 small hooked rugs depicting the landscape of Nova Scotia. 

When I first started rug hooking, everywhere I turned I was met with rules. Your loops should be this height. Your strips should be this width. There was always some set of rules you should follow.

There was also a bit of a mystery as to who was making these rules. I heard them everywhere, but there was no real source for the abundant and mysterious mandates. I was told to only use wool. I was told not to mix different weights of wool in the same rug. I was told that all my strips should be the same width.

These can be important rules, and I knew that. I just was having trouble following them. They did not seem to apply to me . . . well, all except for that rule about just using wool. Now that one I liked.
YOUR RECENTLY VIEWED ARTICLES
Free tutorials, expert tips, exclusive partner offers, and more straight to your inbox!