Cynthia Norwood: Class of 2018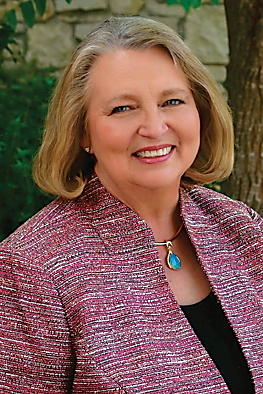 Name: Cynthia Norwood
 
Location: Austin, Texas
 
Tell us a bit about yourself. What are some of your interests and hobbies?
In my earlier life I was a skier, golfer, hiker, and part-time gardener along with junior high English teacher. Now I enjoy gardening, reading, traveling all over the world, and spending time with our great niece and nephews. I have tried quilting, basket making, several types of embroidery, needlepoint, painting, knitting, and crocheting. But those went out the door when I started rug hooking. We also are strong supporters of Colonial Williamsburg and our college, Lamar University.

How did you get introduced to rug hooking?
Texas was home and very little rug hooking happened there. In 1980 we were transferred to Cleveland, Ohio, and attended an apple butter festival in a nearby village that fall. Upon seeing a rug hooking demonstration. I was instantly mesmerized by the technique and the results.
 
What was your first project?
My first project was a small pillow with #3-cut strips in lime green and orange swatches. The instructor made all choices... no options. The only part I really liked was the flower center which was hooked with as-is textures. Even to this day I would never pick those colors. I think I finished the piece because I liked the technique—but I quickly moved on to wider cuts of wool and softer colors.
 
Is there one rug that stands out as being particularly memorable?
My most favorite rug was not entered in Celebration—Monsieur Paisley designed by Barbara Carroll. I used only antique paisley shawls (about 60 different pieces) in the design. My favorite rug that I entered in Celebration was Antique Pineapple. It was a commissioned piece and when I completed it, I hoped she wouldn't like it. I really wanted to keep it, but she also loved it.

Is there a particular style of rugs that you're most interested in hooking?
Primitive rugs that are beautiful and not too muted.

What's your favorite part about hooking a rug?
Aside from the restful, therapeutic technique I love designing a pattern and deciding what fabrics to use. My studio may be a total mess during the process, but my brain and heart are happy!

What's a piece of advice you'd give to a new rug hooker?
Choose a pattern that makes you smile. You will enjoy deciding what colors to use. If working with an instructor, remember the rug is yours!
 
What do you love most about Celebration?
I love seeing what others are doing—even if it isn't my style.
Table of Contents
YOUR RECENTLY VIEWED ARTICLES
Free tutorials, expert tips, exclusive partner offers, and more straight to your inbox!