Jeanne Benjamin: Class of 2018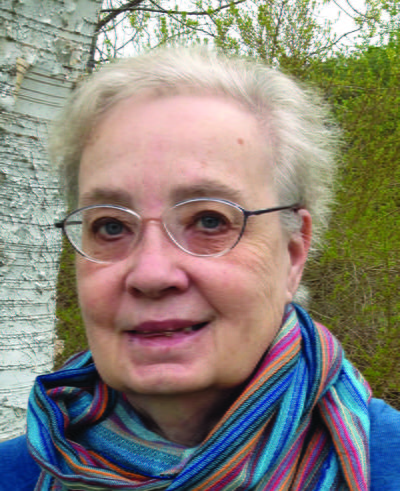 Name: Jeanne Benjamin

Location: Brookfield, Massachusetts

Tell us a bit about yourself. What are some of your interests and hobbies?
Outside of anything to do with traditional rug hooking. . . I am actively researching my genealogy and that of my husband. Between us, we have 11 Mayflower ancestors, and we each descend from William the Conquerer, via the Plantagenets. We had no idea! Baking, cooking, and knitting are other interests. Oil painting I really enjoy, but rarely find time for. Maybe when I retire.

How did you get introduced to rug hooking?
In 1971, my mother worked at Lincoln House in Sturbridge, where the Mcgown pattern business was. She thought I might like to try it.

What was your first project?
I hooked, on my own. . .  a half-round rug of Pearl's design with mushrooms. I added a mouse using a leaf as an umbrella, and a few other critters.

Is there one rug that stands out as being particularly memorable?
Whatever I'm currently working on.

Is there a particular style of rugs that you're most interested in hooking?
Although I love hooking realistic orientals and primitives, it really doesn't matter. Whatever type design or cut I choose, the fun lies in playing with the colour and making a challenge for myself. Sometimes it's hard, as I've hooked now for 47 years.

What's your favorite part about hooking a rug?
Choosing the wools until they have that certain glow.

What's a piece of advice you'd give to a new rug hooker?
Get a good instructor who helps you grow. Learn from her colour planning. Don't be a do-it-myselfer—especially if you are in a class.

What do you love most about Celebration?
The variety and artistic presence in the pieces that are most outstanding, at least to my eyes.
Table of Contents
YOUR RECENTLY VIEWED ARTICLES
Free tutorials, expert tips, exclusive partner offers, and more straight to your inbox!