Karen Whidden: Class of 2018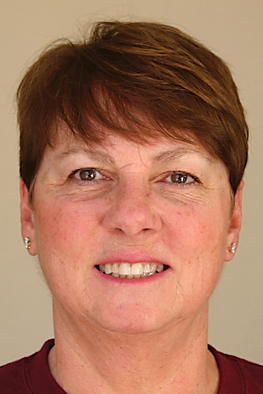 Name: Karen Whidden

Location: Southern Pines, North Carolina

Tell us a bit about yourself. What are some of your interests and hobbies?
In addition to rug hooking, I enjoy gardening and making pine needle baskets.

How did you get introduced to rug hooking?
In 2004, I retired and moved to Southern Pines, NC. A woman I had worked with lived nearby and introduced me to traditional rug hooking. I instantly fell in love with it.

What was your first project?
A small sunflower and ladybug pattern that I made into a pillow.

Is there one rug that stands out as being particularly memorable?
Yes, My favorite rug was an adaptation of Monet's La Japonaise with its rich colors and intricate design. It turned out beautiful.

Is there a particular style of rugs that you're most interested in hooking?
I love the challenge of hooking detailed patterns with #2-, 3-, and 4-cut wool rug warp. Adaptations of artists paintings lend well to my personality and skill. Also, I try to remember to include a small ladybug on all my rugs as my signature (sometimes I forget...).

What's your favorite part about hooking a rug?
The relaxation while hooking and the feeling of accomplishment when finished. Rug hooking, like reading a good book, takes you to wonderful places and provides hours of enjoyment.

What's a piece of advice you'd give to a new rug hooker?
Relax and enjoy your first loops. Attend a class or workshop and experiment with dyeing your own wool. Creativity has rewarding results.

What do you love most about Celebration?
Celebration affords rug hookers the opportunity to have their work appreciated and recognized by fellow rug artists. It also offers many new ideas and information to make rug hooking more interesting and fun!
YOUR RECENTLY VIEWED ARTICLES
Free tutorials, expert tips, exclusive partner offers, and more straight to your inbox!