Jan Winter: Class of 2018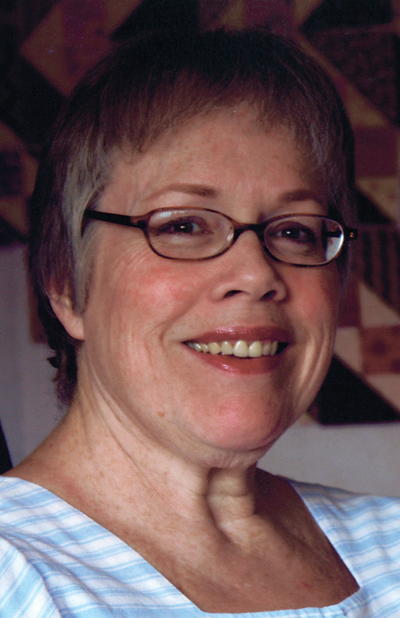 Name: Jan Winter

Location: Hollywood, California

Tell us a bit about yourself. What are some of your interests and hobbies?
I am a lifetime crafter/fiber artist. I've tried crochet and knitting, sewing my own clothes, made metal jewelry, Macramé, stained glass, ceramics, beaded jewelry, 20 years of quilting, then 20 years rug hooking, now cross stitching, wool applique, and needle punch. I also love to read.

How did you get introduced to rug hooking?
When I was a quilter, our guild offered a class called Hooked on Applique. The goal was to make a wall hanging with applique and heavy quilting to look like a hooked rug. When I was taking the class another student had an actual book on hooked rugs that intrigued me. She recommended a local teacher for lessons named Jane Olson, who got me started, and then offered me a job. I worked in her home business until she passed away 19 years later.

What was your first project?
Jane sold me a pattern in 1992 called Primitive Flowers and a bag of scrap wool pieces to hook it. It still resides in my bedroom. I was in love with primitive style from the very beginning.

Is there one rug that stands out as being particularly memorable?
Eastham Moors is the biggest rug I've ever done. The amount of wool I had to dip dye for it was enormous. I thought I had plenty after the first dye session but underestimated how much more wool I'd use in dip-dyed pieces, as you only use certain areas of each strip to blend with its neighbor. Even with the same formula the green dye was not the same. I tried adding colors to get to the right color green but had to settle for a yellow-green wool. It blended just fine with the other big leaves as they were in different corners. In nature, not all leaves are exact duplicates, and this taught me to deliberately use color variations in the same hue for interest.

Is there a particular style of rugs that you're most interested in hooking?
I've always been most attracted to primitive rugs. I love the naïve simplicity they have.

What's your favorite part about hooking a rug?
My favorite thing to do is color plan a rug. I stare at a pattern for a long time imagining different color combinations. If other people have also hooked it, I like to gather all the photos together and see what different thing I might create than what they did.

What's a piece of advice you'd give to a new rug hooker?
Take classes from as many teachers as you can, so you can expand your experiences. Try to use all the colors at one time or other before deciding that you don't like some. Hook as many different colored rugs as possible so that you get comfortable jumping out of your box!

What do you love most about Celebration?
For me the best thing about Celebration is the opportunity to see so many rugs in one place that are deemed notable for one reason or another. Not all of us are fortunate enough to live where there are rug shows that attract a lot of exhibitors like the national shows. I would never get to see some of these rugs if not in this magazine.
YOUR RECENTLY VIEWED ARTICLES
Free tutorials, expert tips, exclusive partner offers, and more straight to your inbox!