Michele Micarelli: Class of 2018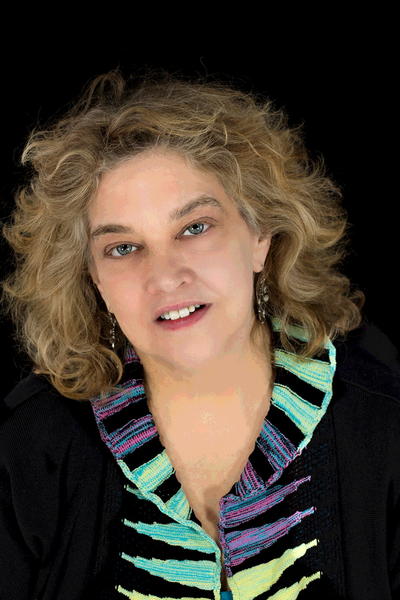 Name: Michele Micarelli

Location: New Haven, Connecticut

Tell us a bit about yourself. What are some of your interests and hobbies?
My greatest love is my family, which is large and eclectic. The events and gatherings are what I look forward to as well as impromptu dinners.

Having been a restauranteur and caterer for 20 years, I love to cook. I also have a big organic garden with vegetables, herbs, and flowers. I am devoted to the ecology. I drive a hybrid car, have solar energy at my home, and do my best to recycle, donate, and be aware of issues.

I make sailors valentines, mosaics, dolls, crochet, and love steam punk.

Tell us a bit about yourself. What are some of your interests and hobbies?
When I was a child there were rugs on the floor that my father had hooked. This was quite odd to me as my six-foot father, an eleven-year Navy Veteran who had been raised on a cotton farm, did not seem the type to rug hook. I learned he contracted tuberculosis while in the Navy, and rug hooking was part of his therapy. He no longer hooked or had any tools or interest, but this really sparked my curiosity. So when I became an adult, I went on a search for rug hooking. I found it to be one of the world's best-kept secrets. It took me ten years to find supplies at Whispering Hill Farm owned by Donna Swanson, and then a teacher, Jean Zook, in Cheshire, Connecticut. She opened up the world of rug hooking to me, and within a couple of years, I was a certified McGown teacher.

What was your first project?
My first project was a McGown rug called Ruthie. It was a fine-cut floral with scrolls, hooked with swatches and tasteful colors. It required lots of instruction.

Is there one rug that stands out as being particularly memorable?
Yes, when I was about 40, one of my cousins on my mother's side started to research our family tree. We had little information as our parents were orphans. She found out we were of Basque decent. I began to read Basque fairy tales and was inspired to design the rug Basque Fairy Tale based on book plates found in the antique books. It brings me back to a time I felt I was beginning to know myself.

Is there a particular style of rugs that you're most interested in hooking?
I am only interested in rugs that have meaning and a story behind them. I love to tell the stories. I love detail, and this takes me to using small cuts or hooking larger rugs if I wish to do a larger cut. I shade and am always aware of contrast for drama.

What's your favorite part about hooking a rug?
I love dying the wool and attempting to see if I can achieve the colors that are in my head. I also relish sitting quietly and hooking, I consider this a reward to myself.

What's a piece of advice you'd give to a new rug hooker?
Hook only what you love—something meaningful. Design your own if you can't find a pattern that speaks to you. The answer to every problem is contrast not color.

What do you love most about Celebration?
What a treat it is to see what is going on in the Rug Hooking world. So much variety. Creativity really seems to be blooming, and it makes me incredibly happy. My biggest thrill is to see someone who has been a student of mine in the mix.
Table of Contents
YOUR RECENTLY VIEWED ARTICLES
Free tutorials, expert tips, exclusive partner offers, and more straight to your inbox!