Laurie Wiles: Class of 2023
Updated June 27, 2023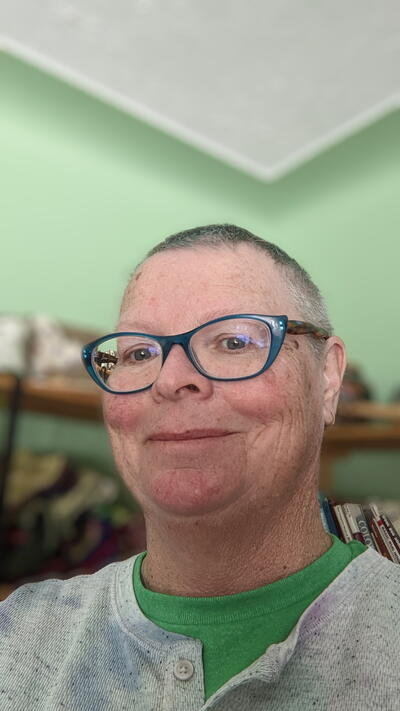 Name: Laurie Wiles
Location: Edmonton, Alberta
  
Tell us a bit about yourself. What are some of your interests and hobbies?
I enjoy spending time with my friends and family, walking my dog, and practicing yoga and karate. I like to experiment with all types of art and I am drawn toward collage and watercolor painting when I'm not hooking.

How did you get introduced to rug hooking? 
A friend of a friend, and we are all still friends.

What was your first project? 
A #4 cut, round rug with a polka-dotted horse surrounded by stars.

Is there one rug that stands out as being particularly memorable?
Yes, a rug I did of my daughter's cat Cinder.

Is there a particular style of rugs that you're most interested in hooking?
I love to attempt all types of rugs and hooking techniques.

What's your favorite part about hooking a rug?
I love starting with a blank canvas, designing and then dyeing the wool, followed by the pulling of loops and ending up with a beautiful, fun piece of art. I love the whole process from start to finish.

What's a piece of advice you'd give to a new rug hooker?
Hook what inspires you. Hook what you love. Don't let anyone tell you that your design is bad or your colors don't work.

What do you love most about Celebration?
I always like to see what other talented hookers are designing and creating.
 
Table of Contents
Blocks Tumbled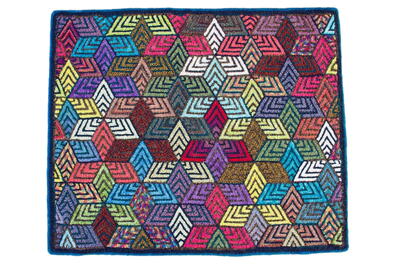 Blocks Tumbled, 37" x 31", #7- and 8-cut as-is and hand-dyed plaids and textures on linen.
Designed and hooked by Laurie Wiles, Edmonton, Alberta, 2022.

I've always loved the tumbling block pattern. I like the lines and the way some hookers have used light mediums and darks to create the illusion of 3D blocks tumbling down.
 
Not So Fishy Stitches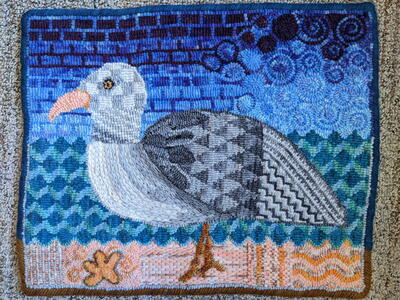 Not So Fishy Stitches, 20" x 16 ½", #4- and 5-cut hand-dyed wool on linen. Designed and hooked by Laurie Wiles, Edmonton, Alberta, 2021.
 
Steam Punk Tangle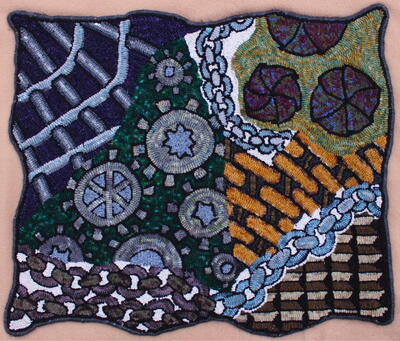 Steam Punk Tangle, 28" x 23", #6-cut hand-dyed and as-is wool on linen. Designed and hooked by Laurie Wiles, Edmonton, Alberta, 2017.
 
YOUR RECENTLY VIEWED ARTICLES
Free tutorials, expert tips, exclusive partner offers, and more straight to your inbox!