Suzanne Gunn: Class of 2018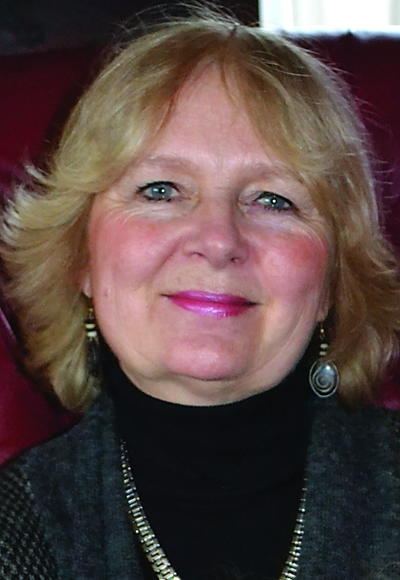 Name: Suzanne Gunn

Location: Centreville, Nova Scotia, Canada

Tell us a bit about yourself. What are some of your interests and hobbies?
I live in a rural setting in the Annaplois Valley in Nova Scotia with my husband, two horses, and a dog. Two of my three children live close by, and my eldest has recently moved to Australia to live. My grandchildren have been the subjects of many of my hookings. My 92-year-old mother has a granny apartment with us, so three generations are close by. I enjoy photography, water colours, and oil painting. I am an avid gardener and have an acre and a half of rhododendrons and azaleas. I love spending time at our cottage on the South Shore of N.S. The ocean has a very strong pull on me. I never want to be away from it for long and find it a reoccurring theme in my hookings.

How did you get started in rug hooking?
In the late '70s, I saw a very old inch rug in a friend's house and decided I would like to do one. I am self-taught, and Rug Hooking magazine was my main source of information and instruction. I have hooked on my own off and on for over 20 years. I have always enjoyed hooking on my own as I find I have to be very focused on my work and seem incapable of talking and hooking at the same time!!!

What was your first project?
It was an inch rug.

Is there one rug that stands out as being particularly memorable?
I think it would have to be Ivy's Mona Lisa Smile.

Is there a particular style of rugs that you're most interested in hooking?
I prefer fine cut and would say my style is heightened realism.

What's your favorite part about hooking a rug?
I enjoy all parts from finding the right image, drawing it out, and then getting to the point where I know it's going to turn out well.

What's a piece of advice you'd give to a new rug hooker?
I would say not to emulate another hooker's style and end up just reproducing someone else's work. For a new hooker it might seem intimidating, but it is so worth the effort. Designing and hooking your own design is so rewarding. My hookings have brought me such fulfillment and joy.

What do you love most about Celebration?
I find it a great source of inspiration, and the hookings often spur me on to make my work better. It is wonderful for hookers to have a way to showcase their work. I await each issue with great anticipation.
Table of Contents
YOUR RECENTLY VIEWED ARTICLES
Free tutorials, expert tips, exclusive partner offers, and more straight to your inbox!