Anne Bond: Class of 2023
Updated June 23, 2023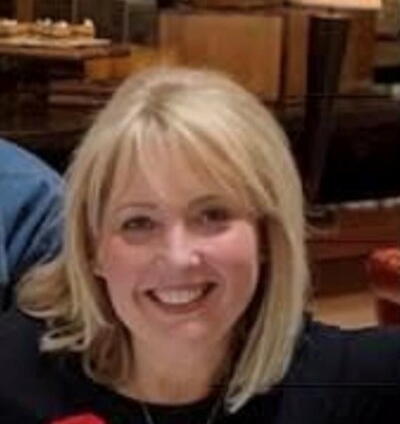 Name: Anne Bond
Location: Ashtabula, Ohio, and Northville, Michigan
  
Tell us a bit about yourself. What are some of your interests and hobbies?
Designing, dyeing, and hooking—I really enjoy teaching this art to anybody that is interested, from beginner to those that are experienced. I am blessed to have three children and five grandchildren; I enjoy being mother and a Nana.

How did you get introduced to rug hooking? 
24 years ago, a friend showed me her new hobby and her first rug.

What was your first project? 
Emma Lou—Moose on the Loose.

Is there one rug that stands out as being particularly memorable?
The 18th century bed rug I did that won the Sauder Award. I was fortunate to have June Mikoryac as my mentor.

Is there a particular style of rugs that you're most interested in hooking?
I enjoy doing all types of rugs, and using all color palettes.

What's your favorite part about hooking a rug?
The creative challenge that each rug/pattern presents, not only as a hooker but also as a teacher of the art.

What's a piece of advice you'd give to a new rug hooker?
"It's only a loop!" and then I would tell them, "let your imagination go, and then you can grow."

What do you love most about Celebration?
Showcasing the talents of rug hooking artists at their best.

 
Table of Contents
Gracie

Gracie, 23" x 65", #4-, 5-, and 6-cut wool on linen. Designed and hooked by Anne Bond, Northville, Michigan, 2020.
Gracie is a crewel design, using techniques sch as antigodlin, pixilating, and 3-cut snips. I wanted to design and hook a bright rug to use interesting techniques.
 
Air Traffic Control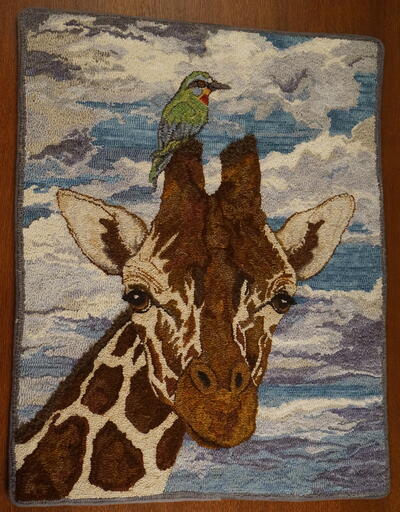 Air Traffic Control, 26" x 36", #3- to 5-cut hand-dyed wool on linen. Adapted from a painting by Vicki Sawyer and hooked by Anne Bond, Northville, Michigan, 2017
 
Jerico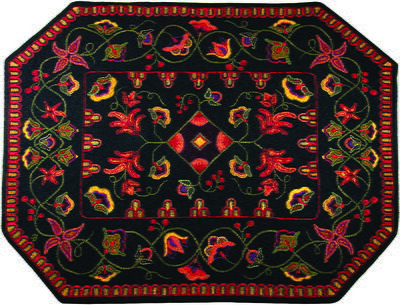 Jerico, 8' x 6 ½', #4- to 9-cut hand-dyed wool on linen. Designer unknown; hooked by Anne Bond, Northville, Michigan, 2013.
 
YOUR RECENTLY VIEWED ARTICLES
Free tutorials, expert tips, exclusive partner offers, and more straight to your inbox!