Sheri J. Bennett: Class of 2018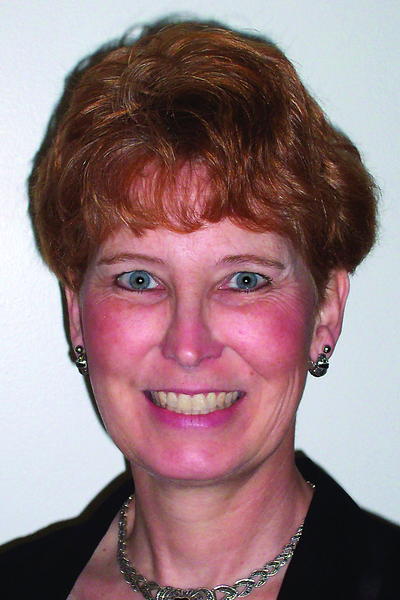 Name: Sheri J. Bennett

Location: Cleveland, Tennessee

Tell us a bit about yourself. What are some of your interests and hobbies?
I love all kinds of crafts. I started sewing at an early age, and thus began my love of textiles. Fabrics, yarns, and needles top my list of favorite things. I worked in a craft shop through high school and college, so I was exposed to many forms of hand work. I guess I have tried them all. I found rug hooking in 1994 and fell in love with it. For the last 9 years, I have had a hooking studio, "From Crook to Hook Wool Studio," in Chattanooga, TN, where I sold all things related to our art. I am now preparing to retire from the shop, but I am sure there will always be a rug on my frame.

How did you get introduced to rug hooking?
I started quilting in the 1970s. In 1994 I came across rug hooking at the International Quilt Festival in Houston, TX. The display blew me away, and I knew I had to try it. The next year, a class was offered, and I jumped at the chance to take it. That was the start of my love of hooked rugs and hooking.

What was your first project?
At Houston, I picked up several kits from Laurice Heath of Fredericksburg Rugs. My first project was a small rug with a cat in the middle and two vines on either side.

Is there one rug that stands out as being particularly memorable?
My Oak Leaf Runner by Pine Island Primitives may be one of my favorites. It is a large runner surrounded by beautiful braiding. It was my first attempt at a cut larger than an #8 . I hooked it in a #9 cut and learned that wide cuts are my favorites. I now use mostly #9 to #10 cuts.

Is there a particular style of rugs that you're most interested in hooking?
I love geometrics and patterns that can take wide cuts.

What's your favorite part about hooking a rug?
I love the process: color planning and hooking. The finishing is a necessary chore.

What's a piece of advice you'd give to a new rug hooker?
Take classes and workshops if you can. Every teacher will have some new tip or technique for you to learn.

What do you love most about Celebration?
BEAUTIFUL RUGS!!! Wonderful inspiration in every edition and an introduction to some of the best rug hookers in the world.
Table of Contents
YOUR RECENTLY VIEWED ARTICLES
Free tutorials, expert tips, exclusive partner offers, and more straight to your inbox!