Chizuko Hayami: Class of 2018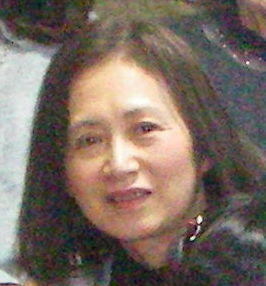 Name: Chizuko Hayami
 
Location: Tokyo, Japan
 
Tell us a bit about yourself. What are some of your interests and hobbies?
*Walking with dogs—I have two Labrador retrievers. My husband and I walk with them for an hour/day.
*Gardening—caring some flowers and plants seasonally
*Reading—this is not always good when I have to do something in time. When starting reading, I can't stop it until its end.

How did you get introduced to rug hooking?
When I lived in NY (1989–94), a friend took me to her rug hooking teacher's studio one day. Soon I fell in love with rug hooking and piles of dyed wool.
 
What was your first project?
Foot stool pattern, called Bubble in 1990
 
Is there one rug that stands out as being particularly memorable?
Duck Pond, which I designed and hooked for the memory of our family's life at Edgemont, Westchester NY.

Is there a particular style of rugs that you're most interested in hooking?
I prefer fine-cut hooking that I can express details.

What's your favorite part about hooking a rug?
The more I hooked, the more motifs appeared. That way makes me happy. Also, color planning is a challenging thing but another favorite part of mine.
 
What's a piece of advice you'd give to a new rug hooker?
Pick up a small pattern that doesn't have tiny motifs, just play some colors with primitive way. If you have to hook a big motif or background diagonally, you should be careful to keep the rug's shape (square or rectangle). Sometimes the backing is stretchable.
 
What do you love most about Celebration?
I can meet new techniques, ideas, and friends there, as I am far away from them.
Table of Contents
YOUR RECENTLY VIEWED ARTICLES
Free tutorials, expert tips, exclusive partner offers, and more straight to your inbox!