Judy Carter: Class of 2018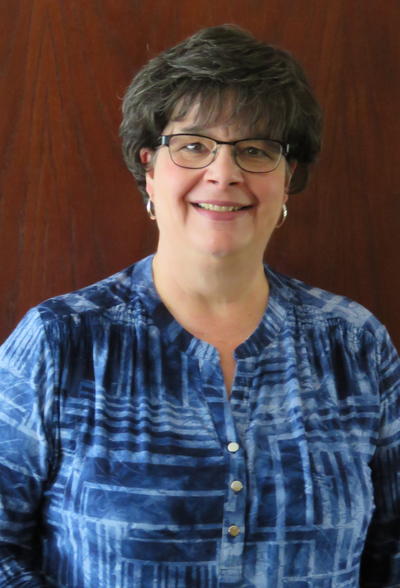 Name: Judy A. Carter

Location: Willow Street, Pennsylvania

Tell us a bit about yourself. What are some of your interests and hobbies?
I have been hooking since 1993. I started by taking a beginner class, and I am now the author of Hooking Animals, a Master Artisan with the PA Guild of Craftsmen, and an accredited McGown Teacher. My interests and hobbies have changed since I found this art form. I love to hook, take photos, and combine these two passions. Since I learned to look and see details everywhere, my hooking has become more detailed and more realistic. I love to experiment, push myself out of my comfort zone, and see if I can hook what I see.

How did you get introduced to rug hooking?
I took a beginners Rug Hooking Course by Pat Moyer in 1993. I signed up on a whim, have been hooked ever since, and enjoy every minute! Pat not only taught me how to hook, she taught me to see details and understand color. In the beginning, I took as many classes and teachers as possible so I could learn as much as possible. I've hooked all styles and cuts but over the years have developed my favorite style which is using many textures to create realistic animals.

What was your first project?
Strawberry chair pad. It was a kit, hooked in the beginner class. It fascinated me that everyone started with the same kit, but our ending projects looked so different. That is still one of my favorite things about rug hooking. We each add our own style to whatever we hook.

Is there one rug that stands out as being particularly memorable?
My most memorable rug is Eye See You. I prepared for this rug for many years. I visited zoos and animal sanctuaries, gathered photos, thought about the design, and visualized the rug for so long; it was a dream come true. Hooking it was a pleasure; each block felt like a new project and it's always exciting to start a new project.

Is there a particular style of rugs that you're most interested in hooking?
Realistic animal rugs are my favorite. It is so exciting to see an animal come to life at the end of my hook. That feeling keeps me thinking, planning, and creating the next project. It's also rewarding to see I can mix wools to recreate what I see in the photo. Details, it's all about the details.

What's your favorite part about hooking a rug?
This is very hard for me to answer. I enjoy the excitement of selecting the wools and starting a new project. But when I am "in the flow" and able to just hook and create, a calmness comes over me that is very soothing. Then seeing the results is very rewarding.

What's a piece of advice you'd give to a new rug hooker?
Just get started. Experiment and see what you can do. Determine what you like to do and go with the flow. Also, expose yourself to as many hookers, teachers, and classes as possible. You will learn something from everyone, and each experience will help you grow.

What do you love most about Celebration?
Celebration gives everyone the opportunity to share their talent and creativity with others. Being selected is a reward and allows your work to be published and shared throughout the world. Celebration allow us to give and receive the gift of inspiration.
YOUR RECENTLY VIEWED ARTICLES
Free tutorials, expert tips, exclusive partner offers, and more straight to your inbox!