Marilyn Becker: Class of 2018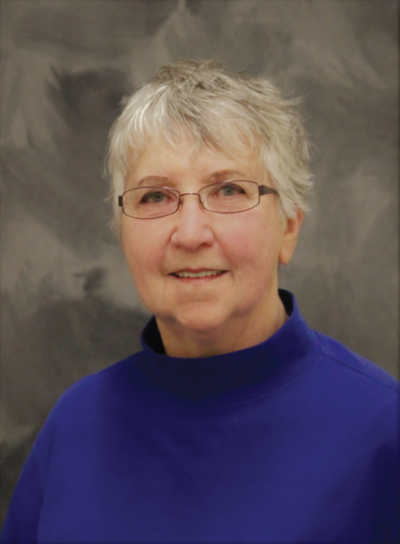 Name: Marilyn Becker

Location: Wausau, Wisconsin

Tell us a bit about yourself. What are some of your interests and hobbies?
I'm a 76-year-old grandma...retired. I love any form of fiber art: sewing, needlework, quilting, and now rug hooking.

How did you get introduced to rug hooking?
I first took a beginner's rug hooking class at a local quilt shop. I hooked a couple of small rugs, bought all the equipment, and then had to stop because our business took us to Alaska. Seventeen years later, I started again.

What was your first project?
My very first project was a heart shaped vase about 10" x 12", made in 1996. I still have it hung on my bathroom wall with dried eucalyptus in it that I change yearly. (Natural room freshener) Everyone loves it.

Is there one rug that stands out as being particularly memorable?
The first rug that I fell in love with was a beautiful large bowl of fruit on a table with a gorgeous drape by Pearl McGown in a magazine. I just knew I would make it some day. Never did... yet.

Is there a particular style of rugs that you're most interested in hooking?
My favorite rugs are small-cut realistic portraits... I think it's the most difficult rug to do.

What's your favorite part about hooking a rug?
The creativity, and the relaxing, repeating motion. It's such a stress reliever.

What's a piece of advice you'd give to a new rug hooker?
Choose something simple. Have good comfortable equipment. Ask questions. Do something you love. Don't be afraid to make mistakes and have to pull out stitches. That's the way you learn. Have good instructions either in a book, computer, or a person. Don't quit... keep trying, and maybe try another size of wool strips or hook style. You develop a style soon... hooking takes practice.

What do you love most about Celebration?
Of course, the rug photos first. Also the stories and why and how they did their rugs.
Table of Contents
YOUR RECENTLY VIEWED ARTICLES
Free tutorials, expert tips, exclusive partner offers, and more straight to your inbox!