Susan Naples: Class of 2018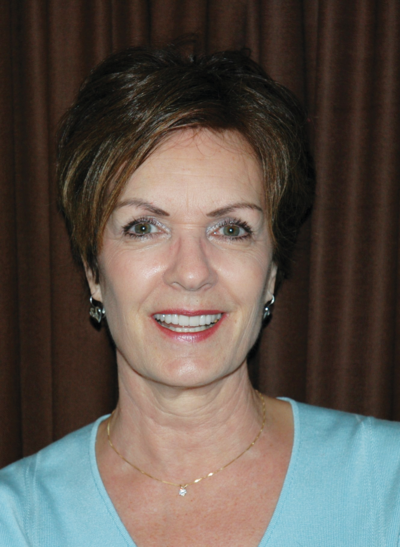 Name: Susan Naples

Location: Southern California

Tell us a bit about yourself. What are some of your interests and hobbies?
I am the founder and CEO of Cardinal Property Management, a community association management firm. We have been in business for nearly 40 years. Prior to starting my company, I was the founding executive director of the Women's Transitional Living Center (WTLC), a shelter for battered women and their children. The WTLC was the third such shelter in California and the sixth in the nation.

I was born in New Hampshire. As a child I also lived in Florida, Texas, New Mexico, Alaska (before it was a state), and California. Our military family settled in Southern California when I was in grade school, and I have lived here ever since.

I have always enjoyed all kinds of fiber arts, sewing, crocheting, knitting, embroidery, and one, brief almost-failed attempt at quilting. After I discovered rug hooking, the other interests pretty much fell by the wayside.

I love to travel and in recent years I have combined rug hooking with traveling to workshops all over the country.

How did you get introduced to rug hooking?
Although I am a New Hampshire native, I was primarily raised and have lived my adult life in Southern California. On one trip to visit family in New Hampshire, I noticed my Aunt Jan Leavitt's hooked rugs covering many of the floors of her house. I showed an interest, and the next day we were off to the Dorr Mill Store to begin my hooking journey. I doubt I would have ever become involved with rug hooking had it not been for my aunt. She was happy to pass on her passion, as she was the mother of four sons, none of whom were inclined to rug hook.

What was your first project?
I purchased a round pattern, Cat Nap, by Diane Smythe, some swatches and a few brown textures, and I worked hard on that project all summer. Without any experience or help I was trying to make it look like my nephew, Eli's, multi-colored tabby cat. Suffice to say, without a teacher, I shed a lot of tears, and I did a lot of reverse hooking. But I finished it! A couple of years later I learned how to braid and added a braided border to that rug.

Is there one rug that stands out as being particularly memorable?
Each of my rugs is memorable for different reasons. The Giraffes is memorable because it was created from photos we took while on safari in Kenya. It evokes memories of the trip of a lifetime.

The Carter Center rug, Waging Peace, Fighting Disease, Building Hope, is memorable because I was able to present it to President and Mrs. Carter, in person, and it raised $4,500 at auction for the Carter Center. That rug is an adaptation of the cover art by Nip Rogers of an issue of the Carter Center's Annual Report.

Is there a particular style of rugs that you're most interested in hooking?
The subjects of my hooked pieces vary widely, and I am most comfortable hooking in #3- and 4-cuts. I have adapted photographs, such as Giraffes and African Sunset, my pets, and an Alaskan ocean scene complete with whale and Native American artwork. I have also hooked commercial patterns such as Tiffany and Crown Prince (Bijou).

What's your favorite part about hooking a rug?
Seeing the colors come to life is a very important part of hooking a rug. Of course finishing a rug is a favorite part, although I have much less experience with that than I would like.

My favorite part of rug hooking though is the community. I have met and become friends with so many great people through this wonderful art of ours. I had never before met a collective group of people who are as supportive, friendly, and talented.

What's a piece of advice you'd give to a new rug hooker?
Work with great teachers when possible. And, just keep hooking. As you hook, don't perseverate over parts that might not seem to look right. Keep going. Fill in around those parts. You will often be surprised that they work after all.

What do you love most about Celebration?
The foremost attribute I love about Celebration is the incredible level of talent displayed. The rugs and wall hangings featured in Celebration are increasingly inspirational and motivational. The publication is a tribute to the many talented rug hookers across the nation and throughout the world.
Table of Contents
YOUR RECENTLY VIEWED ARTICLES
Free tutorials, expert tips, exclusive partner offers, and more straight to your inbox!