Val Flannigan: Class of 2018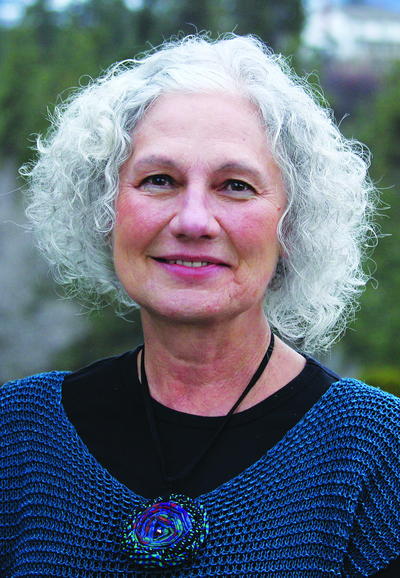 Name: Val Flannigan

Location: Kelowna, British Columbia, Canada

Tell us a bit about yourself. What are some of your interests and hobbies?
I have always been involved with a variety of fibre arts. I discovered rug hooking in 2000 and have never looked back. I am an avid reader and love to travel! I am very passionate about rug hooking and devote some time to it everyday. Although, as of very lately, I have had a resurgence in baby quilts and knitting.

How did you get introduced to rug hooking?
I had seen some rug hooking on a trip to Alexandria, DC. Then a good friend moved here from Ontario, and she showed me how to pull up a loop and got me started.

What was your first project?
I was given a piece of burlap on which I drew a snowman. I used reclaimed "worsted" wool which I cut with my rotary cutter.

Is there one rug that stands out as being particularly memorable?
The most meaningful rugs are the ones that I designed. I put so much more into these pieces.

Is there a particular style of rugs that you're most interested in hooking?
I am mostly interested in the rugs that I design from my travels and other experiences. I do enjoy hooking realism and in a painterly fashion.

What's your favorite part about hooking a rug?
I really do enjoy every step from designing, colour planning, dyeing, hooking, and the finishing.

What's a piece of advice you'd give to a new rug hooker?
Hook what you love! Enjoy the process.

What do you love most about Celebration?
I admire the creativity and the caliber of the rugs chosen. I have a great deal of respect for the rug hooking artists!
Table of Contents
YOUR RECENTLY VIEWED ARTICLES
Free tutorials, expert tips, exclusive partner offers, and more straight to your inbox!