Wayne Bressler: Class of 2018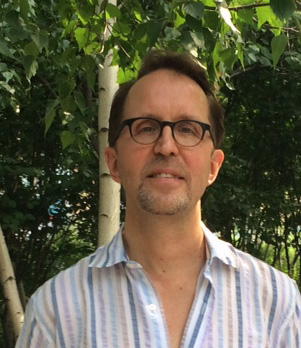 Name: Wayne Bressler

Location: New York, New York

Tell us a bit about yourself. What are some of your interests and hobbies?
I have worked as an Art Director/Graphic Designer for various magazine publications in New York City for over 25 years. I enjoy illustrating and cartooning and have had 6 cartoons published in The New Yorker magazine.

In 2007, I discovered the Craftsman's rug punch needle, and started a new found interest in hand-hook rugs, teaching myself all the techniques needed (including cording and whipstitching).

I enjoy creating all my own designs, which include some of my favorite subjects, such as food, graphic images, patterns and silhouetted shapes (all with a sense of humor).

How did you get introduced to rug hooking?
When I was in my senior year of high school, I was preparing art pieces for my portfolio to apply to colleges and art schools. One of my pieces that made its way into my portfolio was a punch needle hand-hooked rug with a planetary theme.

What was your first project?
For my art school portfolio, I created a punch needle hand-hooked rug with a planetary theme.

Is there one rug that stands out as being particularly memorable?
My rug Sushi Deluxe is memorable to me because I realized that my particular illustration style lent itself quite well to the creative process that is rug hooking.

What's your favorite part about hooking a rug?
I like the creative process from the initial design, color planning, material choices, and finishing techniques.

What's a piece of advice you'd give to a new rug hooker?
Have fun doing it.

What do you love most about Celebration?
It gives rug hookers the opportunity to show your creations to a larger community of like-minded artist and interested viewers.
Table of Contents
YOUR RECENTLY VIEWED ARTICLES
Free tutorials, expert tips, exclusive partner offers, and more straight to your inbox!