Gene Shepherd: Class of 2018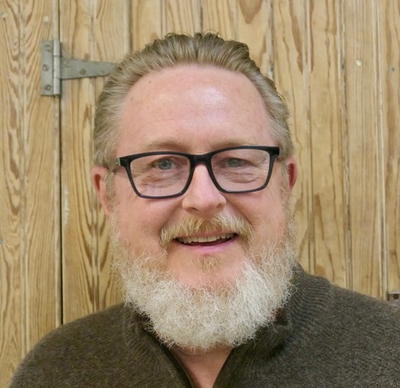 Name: Gene Shepherd

Location: Anaheim, California

Tell us a bit about yourself. What are some of your interests and hobbies?
I am a retired Pastor. Been interested in fiber arts most of my life, beginning as a weaver at age 19. I "found" rug hooking in 1998. Started collecting antiques at the age of 12. Serious blogger/writer about fiber arts.

How did you get introduced to rug hooking?
As a young teenager, I watched my local antique dealer, Miss Betty Weigle, hook rugs. Although I was not attracted to the art form at the time, I did remember that experience when I was 45 and a bit bored with weaving. That memory prompted me to get a piece of burlap, crochet hook, my wife's quilt frame and some garage sale wool so I could hook my first rug. It was only after I was done hooking and seeking help from a yarn shop about how to finish the edge, that I discovered the technique was called rug hooking.

What was your first project?
#1 Sheep - Made with 1/2 - 1 inch wide hand cut wool found wool.

Is there one rug that stands out as being particularly memorable?
Miss Weigle, a geometric design which was named for the lady who first showed me the art form as a teen.

Is there a particular style of rugs that you're most interested in hooking?
Fancy wide cut rugs, both hooked and prodded.

What's your favorite part about hooking a rug?
Creating the design and specialty wool needed to make it.

What's a piece of advice you'd give to a new rug hooker?
Choose only designs and colors based on things you particularly like, regardless if they "go" in your room!

What do you love most about Celebration?
The possibility of being in Celebration is a "goal" that inspires my students to push themselves to a greater level of excellence.
Table of Contents
YOUR RECENTLY VIEWED ARTICLES
Free tutorials, expert tips, exclusive partner offers, and more straight to your inbox!