Carol Scherer: Class of 2018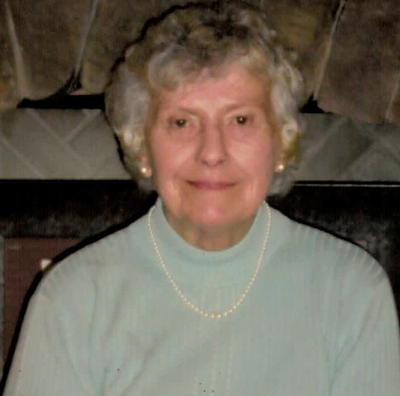 Name: Carol Scherer

Location: Culpeper, Virginia

Tell us a bit about yourself. What are some of your interests and hobbies?
I have always been an outdoor person with a love for hiking, kayaking, and especially, sailing. I had the blessing of marrying a sailor who designed, built, and successfully raced competitive sailboats. My choice of hooking projects has largely revolved around the elements of nature, such as flowers, leaves, peacock, eagle, Alaska's vast expanse, art nouveau's curvilinear designs, etc. My love the created world has made me want to reflect it in my work.

How did you get introduced to rug hooking?
When I saw the work of my friend Doris Aymar with her fine (#3 cut) shading of flowers and the number of very large rugs she had done, I was taken wholeheartedly with wanting to try this art form. She was a McGown teacher and began tutoring me. My crewel embroidery fingering technique greatly helped me in shading the pieces I chose.

What was your first project?
My first project was a round McGown poppy pillow and the second a companion piece of leaves. I also sew, so finishing off these pieces with cording, crocheted and fringed borders, etc., was even more fun. Most of my hooking career was with Ellen Femiano due to Doris's husband's illnesses. My first project with Ellen was a set of four fruit tiles, one chosen by each of my children and finished off on mahogany footstools designed by my father and me.

Is there one rug that stands out as being particularly memorable?
Wilderness Spirit with the Alaskan eagle was particularly memorable. I had never done an animal so was intimidated by the eagle. I began with the eye of the eagle, thinking if I couldn't get it right, I could just abort the rug without wasting time on the rest of it. Amazingly enough, it came together for me bit by bit, and I was thrilled with the result. The salmon in the river, the bear, and his paw prints, plus the dyeing process, were fun.

Is there a particular style of rugs that you're most interested in hooking?
My favorite and only style has been with a #3 cut in order to achieve the desired shading. These pieces truly do look like oil paintings with wool. Shading seems tedious at times but is well worth the effort, and once you develop the skill, it goes much faster. Now that I'm 79, however, I plan to do some orientals in the form of table/buffet mats like miniature rugs. I love to color plan them using Xerox copies to color and fill, and I do shade them when hooking to make them sparkle.

What's your favorite part about hooking a rug?
For me, the favorite aspect of hooking a rug is being in a classroom situation with other hookers. The other ladies bring a wide variety of life and rug hooking experiences to class, and they provide the joy of friendship that goes along with the hooking. Collectively we offer good critiques of each other's work.

What's a piece of advice you'd give to a new rug hooker?
Be particular with your choice of a teacher and preferably choose a McGown-trained one who will give you a good, solid foundation of hooking techniques, dyeing instruction, color planning guidance, finishing off your work, etc. Then, let your creative "juices" flow and don't be afraid to hook for you.

What do you love most about Celebration?
It is a wonderful way to spotlight a rug and to get reader feedback. The variety of cutting edge artwork presented with innovative ideas and techniques of color, dyeing methods, hooking techniques, finishing off pieces, etc., makes it exciting and stimulating. It also gives you a way to make more connections with others in this art form via rug camps, individual classes, etc.
Table of Contents
YOUR RECENTLY VIEWED ARTICLES
Free tutorials, expert tips, exclusive partner offers, and more straight to your inbox!