Cindy Irwin: Class of 2018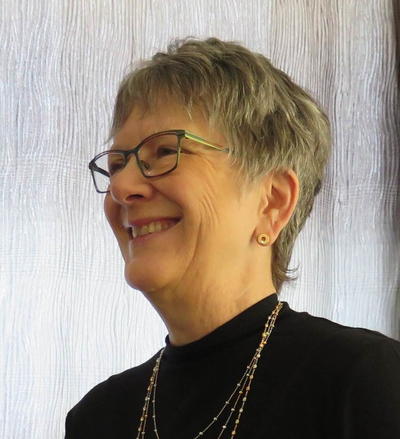 Name: Cindy Irwin
 
Location: Lancaster, Pennsylvania
 
Tell us a bit about yourself. What are some of your interests and hobbies?
I really like to play tennis and am usually on several USTA teams at any given time. I enjoy spending time with family including my CO clan. My granddaughter is ten minutes away, and my grandsons are only a plane trip away. I also enjoy entertaining and cooking as well.

How did you get introduced to rug hooking?
I was on vacation in MI and went into a little town near us to "finger the goods." I saw something called rug hooking in the back of a gift store. I was intrigued; so I bought a kit, got a five-minute lesson, and never looked back. From designing, to dyeing, to deciding how to hook something, rug hooking satisfies every creative urge I have.
 
What was your first project?
A little 8-cut pillow. I didn't know what I was doing but had a chart and liked it enough to keep going.
 
Is there one rug that stands out as being particularly memorable?
Dad because it was a tribute to my father who passed away the year before. It was part of my grieving process and will always be a family favorite.

Is there a particular style of rugs that you're most interested in hooking?
I like hooking something that has never been done before. I love adding my gemstones and doing whatever I have to do to make it work.

What's your favorite part about hooking a rug?
It has to be when I'm about 3/4 of the way finished, and I can see the whole thing coming together.
 
What's a piece of advice you'd give to a new rug hooker?
Find a teacher! I have taken classes from over fifty teachers in my life, and I learned something from everyone. If I hadn't taken classes from a variety of teachers, I probably would still be doing fine shaded #3-cut rugs. Not that there is anything wrong with that, but I'm so glad I branched out and tried different things.

What do you love most about Celebration?
The variety! It's fun to see what different people are doing. I'm blown away every year by the talent in the rug hooking community.
Table of Contents
YOUR RECENTLY VIEWED ARTICLES
Free tutorials, expert tips, exclusive partner offers, and more straight to your inbox!