Gail Dufresne: Class of 2018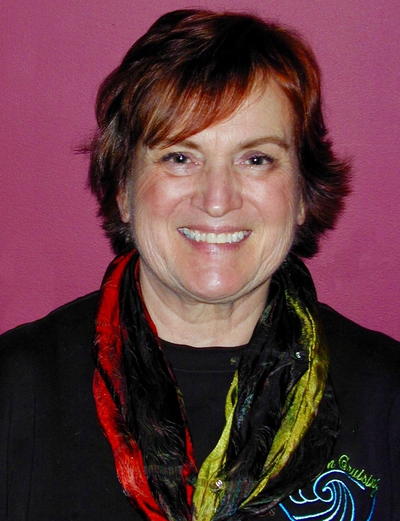 Name: Gail Dufresne

Location: Lambertville, New Jersey

Tell us a bit about yourself. What are some of your interests and hobbies?
Movies, gardening

How did you get introduced to rug hooking?
My mother and sister began rug hooking with a vengeance when I was 14. I have been around it all my life.

What was your first project?
A cow, and above the cow the words "Drink Mlk Today." Did not hook the background. Still have it in my studio.

Is there one rug that stands out as being particularly memorable?
Lizards and Ladders was a huge learning curve. It taught me the "value of values." I struggled with what color to hook the background squares and realized it was not the color but the value that mattered.

Is there a particular style of rugs that you're most interested in hooking?
I like 3-dimensional rugs. I do not make rugs to be utilitarian; I make them to express myself artistically.

What's your favorite part about hooking a rug?
The process. The feeling of making something special with my hands. I think rugs are like a good book, and I often hate to get to the end. I immediately wonder what I will work on next.

What's a piece of advice you'd give to a new rug hooker?
Don't be too hard on yourself and try not to judge yourself against others or let them judge you. Try above all else to have fun.

What do you love most about Celebration?
Getting to see what others have created and watching rug hooking trends.
Table of Contents
YOUR RECENTLY VIEWED ARTICLES
Free tutorials, expert tips, exclusive partner offers, and more straight to your inbox!